This article reviews how to view content in the Pattern Health App. We will go over where to find content, the different types of content you can access, and how to download content to your device.
Introduction
Pattern Health apps can feature several different types of content, including PDFs, videos, links, images, and more. You can access content in the Pattern Health App in one of two places: the Home Screen and the Learn Section.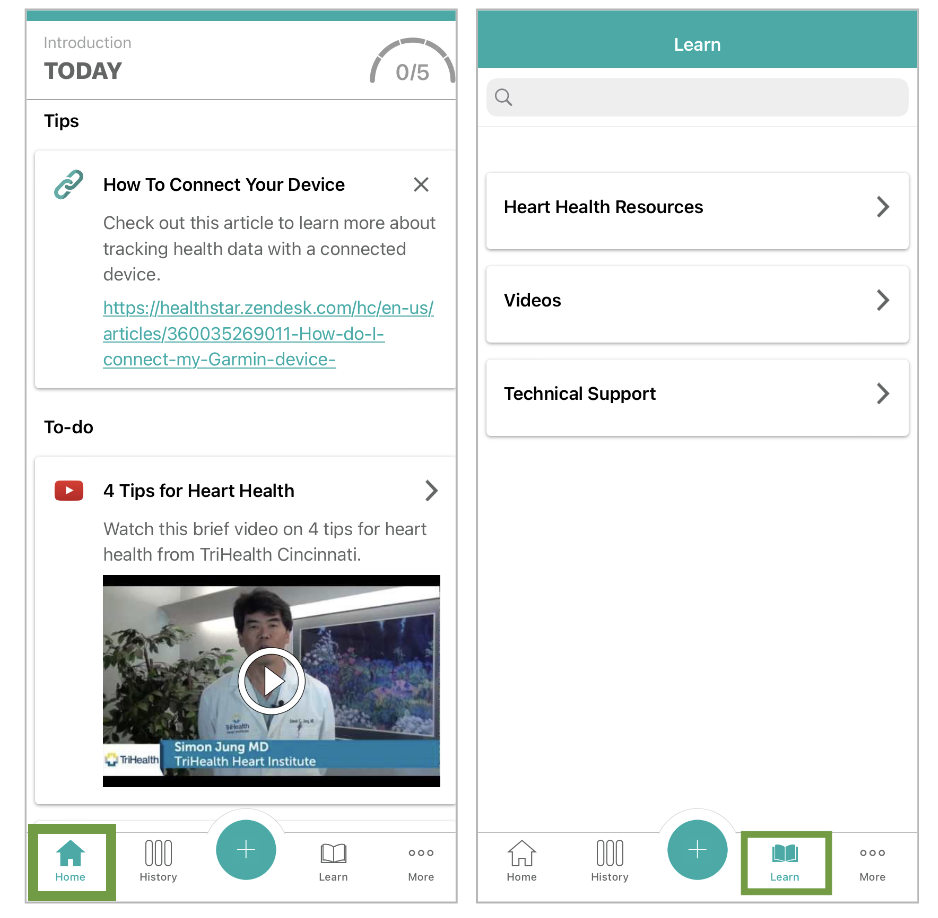 Home Screen
You may see content at the top of your home screen under the Tips or To-Do section. If you see a content item in your To-Do list, it is a non-optional activity. Click on each item to view. All videos, PDFs, and images appear within a pop-up screen in the app. Only external links will re-direct you out of the Pattern Health app.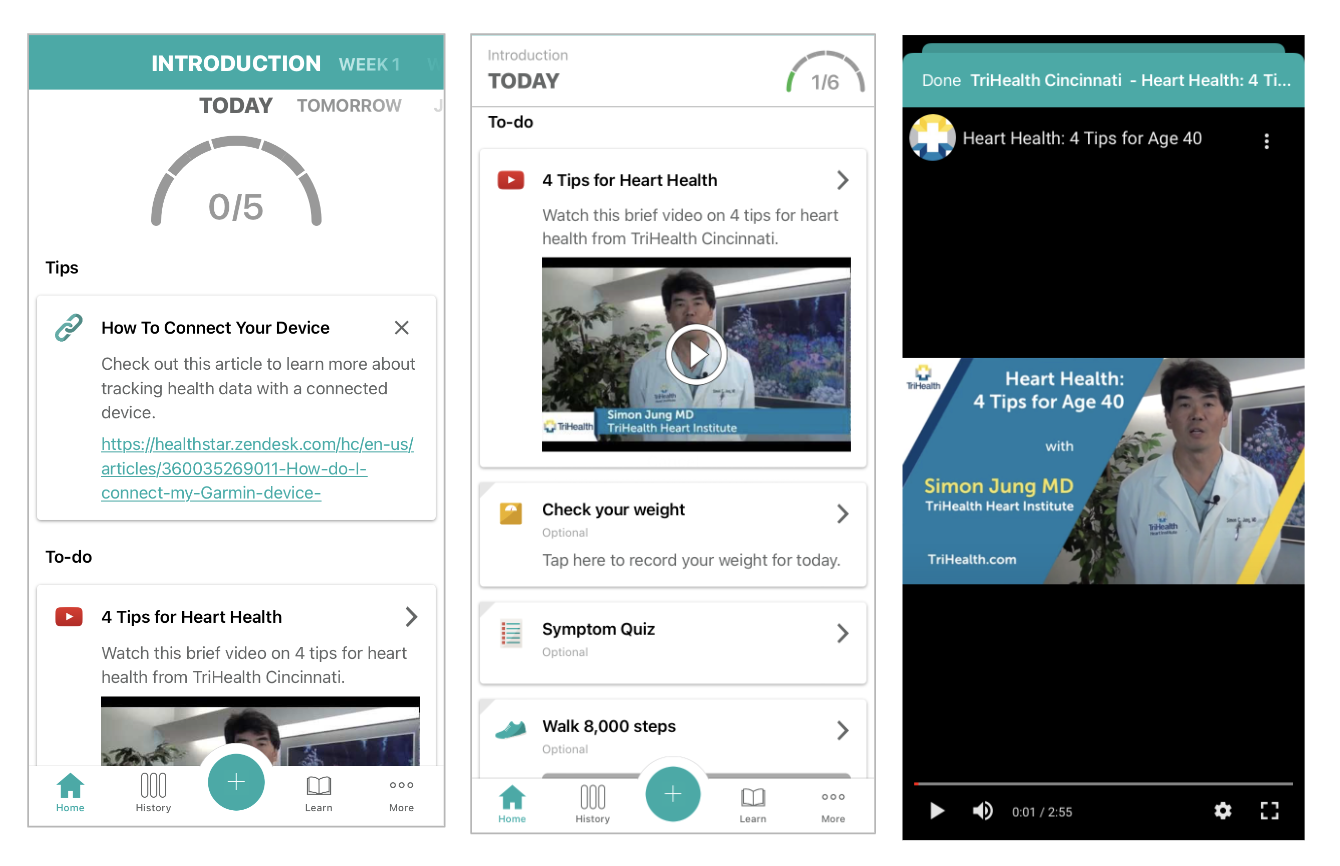 Learn Section
The Learn section of the app can be accessed by clicking the Learn icon in the navigation bar at the bottom of your screen.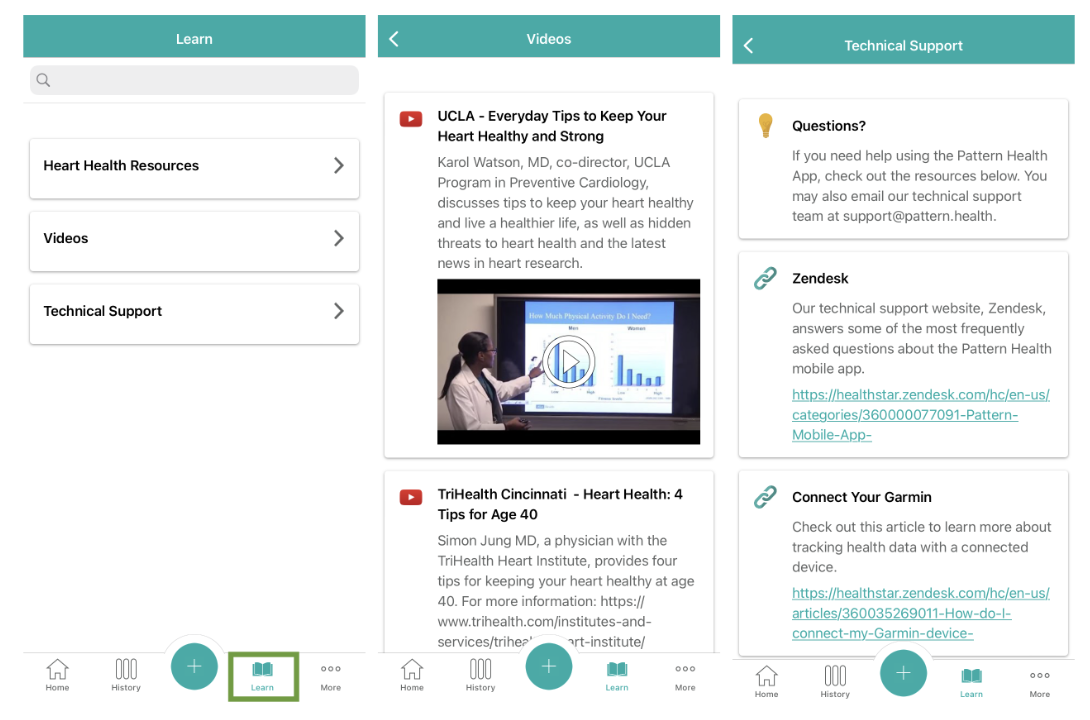 This section is a library of resources curated by your program or study team. Here, you can find videos, PDFs, links to external resources, text tips, images, and more. You can access this library at any time.
You can also download PDFs and images to your personal device from the Learn section. Just click the export button in the lower left-hand corner, and choose how to save the media to your device.