We know how different your schedule might be compared to your peers. We want your health plan to correspond as nicely with your daily schedule as possible. This is why you can define your daily routine in the Pattern app. By doing this, Pattern can better tailor your notifications so that you can easily complete your tasks on time.
To define your daily routine, start from the Home screen and click on the More tab on the bottom panel.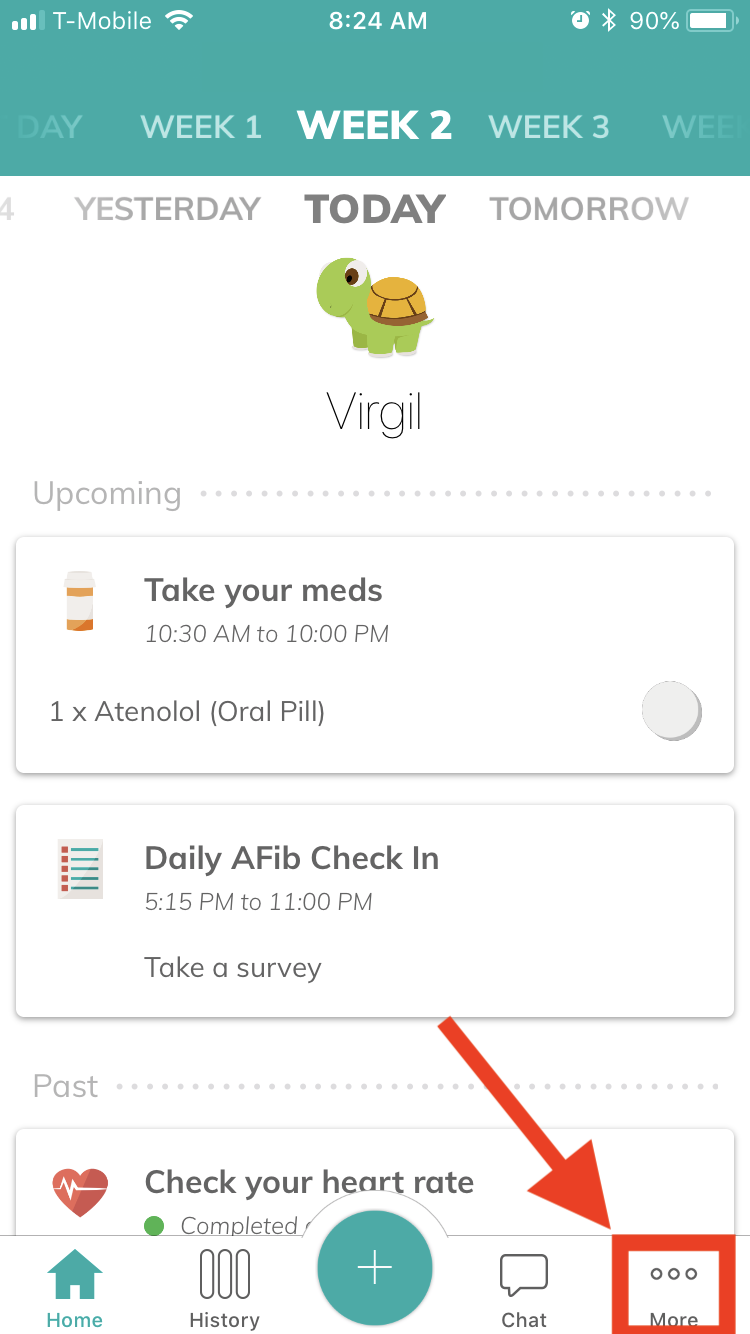 Once you are on the More screen, click on the "My Routine" item.
In the My Routine screen, you can select which days you want to set a schedule for. In the picture below, the routine is set for Mon-Fri. You can set times for Wake Time, Lunch Time, Dinner Time, and Bed Time.
If you want to add a different schedule for certain days, scroll down and click the red Add button at the bottom of the screen.
This will create a new routine. From here, you can click on the specific days that you want the routine to apply for, and define times for "Wake Time", "Lunch Time", "Dinner Time", and "Bed Time." In the image below, there is a new routine created for Tuesday and Thursdays.
Lastly, if you want to remove a routine, you can click the "trash bin" symbol in the lower right hand corner.
Once you are done setting up your schedule, make sure to click the Save button in the top right hand corner before exiting.