With Pattern you can customize your medication schedule to align with your schedule.
To customize your medications, go to the More section of the app and then select the My Medications page.
From the My Medications page, click the + sign in the top right to add new medications.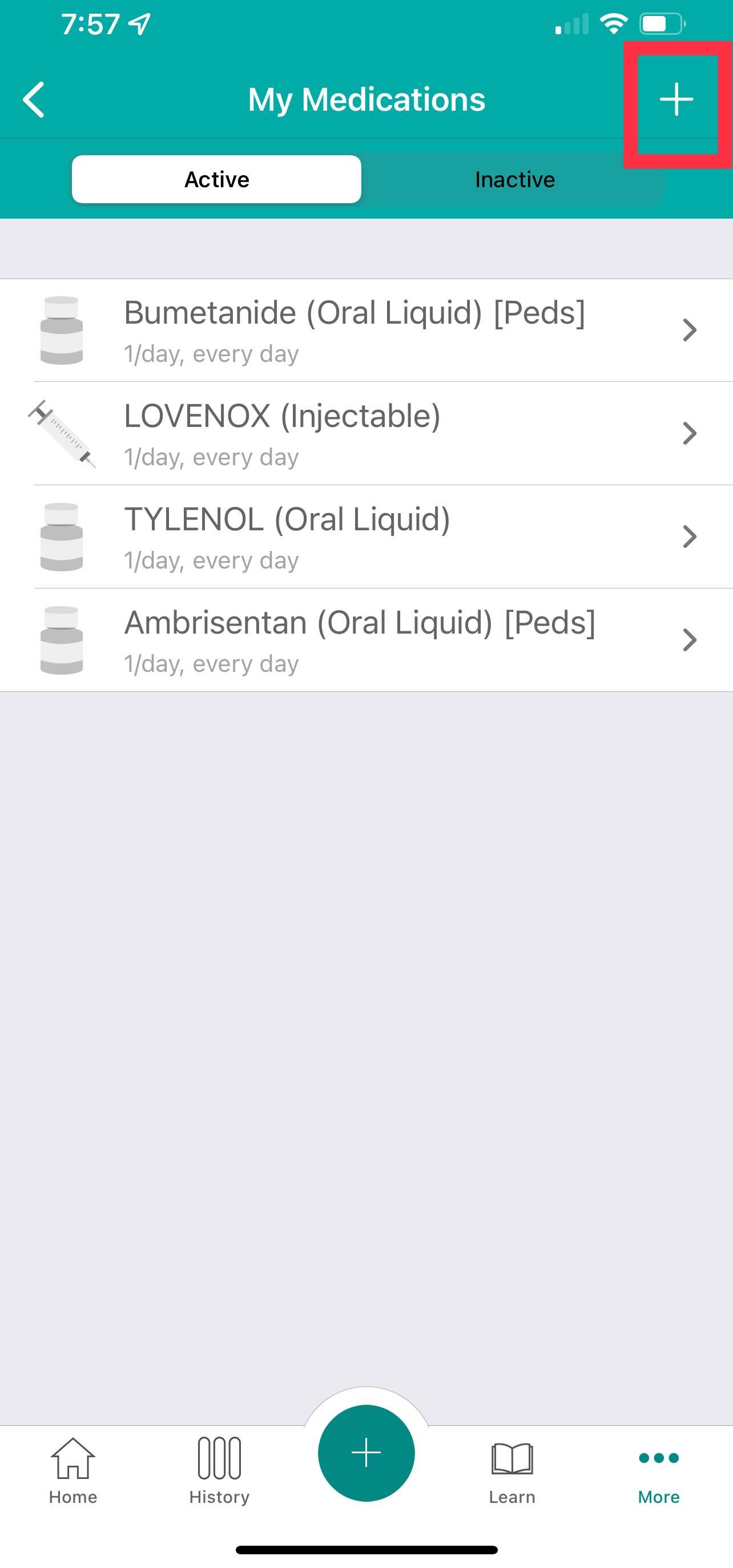 Use the search bar to find the medication that you wish to add.
Once you have found the medication, you can edit the medication details using drop downs and free text fields.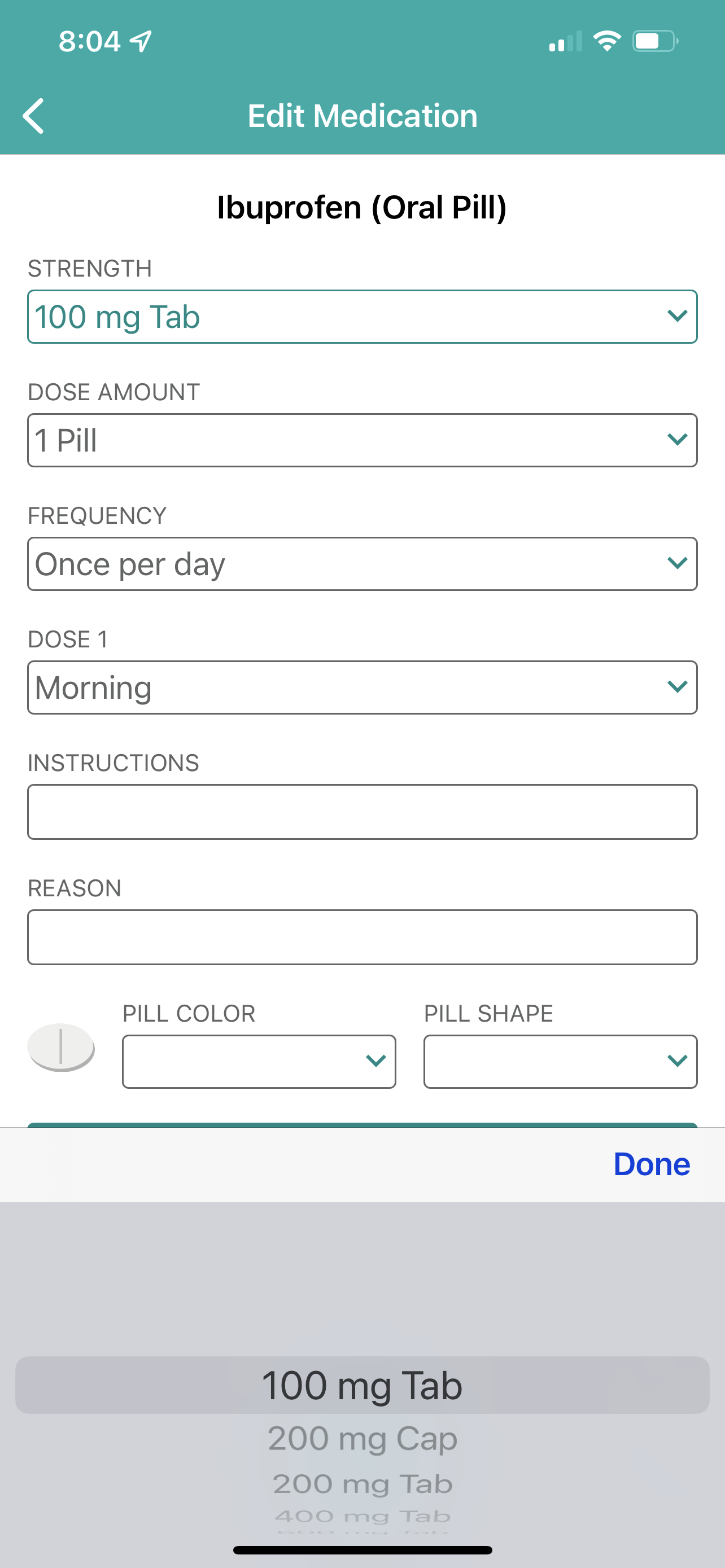 This medication will then be entered in as a task so that you receive reminders to take your medication(s).
If you enter a custom time, you will receive a reminder at the time you set for your medication. If you do not complete the task at the time it is due, you will have until your bedtime (set by your routine) to complete this task. You will be reminded towards the end of your day near your bedtime to take the medication one last time.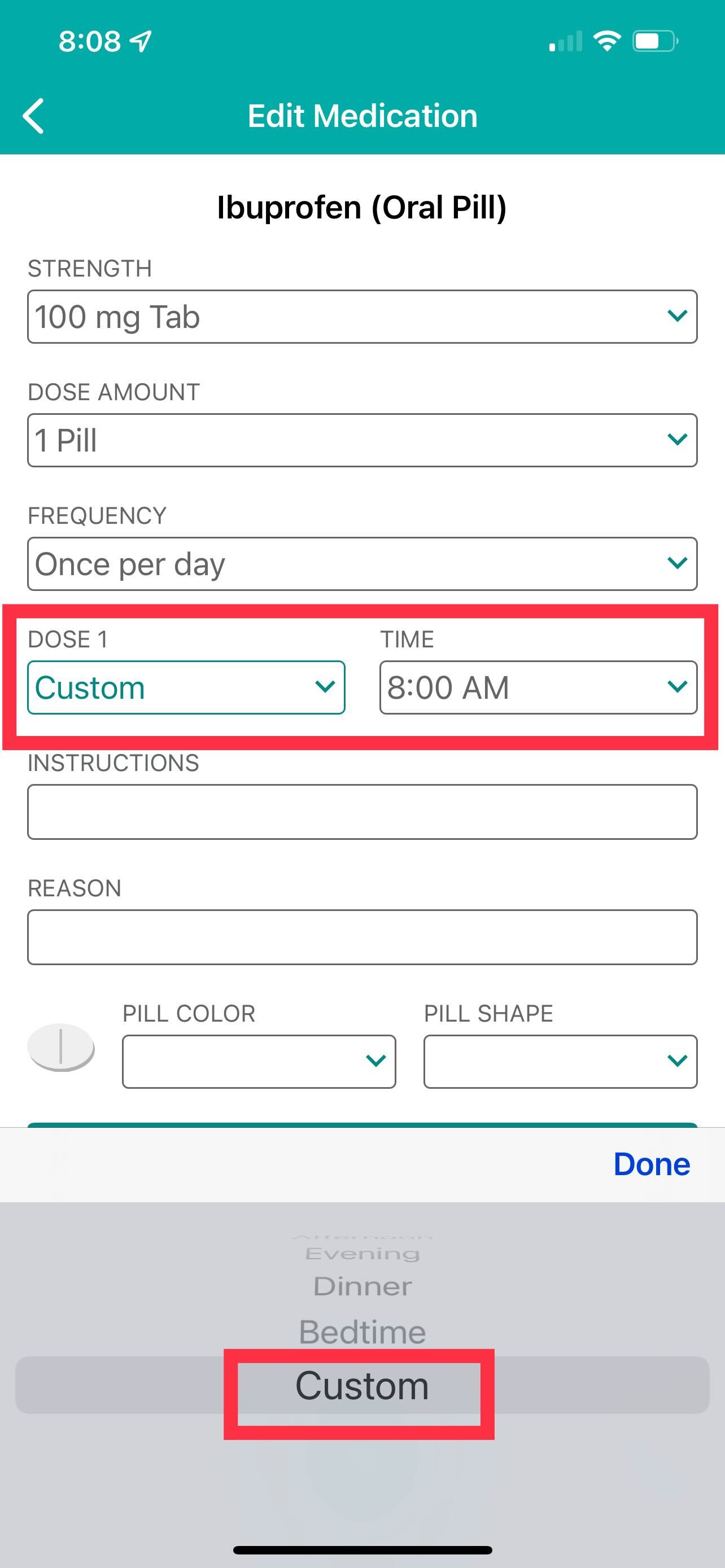 For example, if you set your medication to be taken at 9AM and your routine states that you go to bed most days at 9PM, you will get a reminder at 9AM to take your medication. If you do not take it by 9AM, you will get another reminder at 6PM to take your medication and you will have until 9PM to take it before the medication task is recorded as missed.