This article explains how to complete the Walk Steps task on the home screen. How to find the task, log measurements, and how to review previously entered data.
Step 1: Connect Your device
Before you can complete your Walk Steps task, you will need to connect your step counting device (i.e. Apple Health Kit, Garmin, Fitbit, or Fit Bit App).
You may follow the links above to articles that outline specific instructions for connecting each type of biometric device. In general, you will go to the More tab, click on the Connected Devices tab, and then select the type of device you'd like to connect. Again, for more device-specific instructions, please click on the appropriate link above.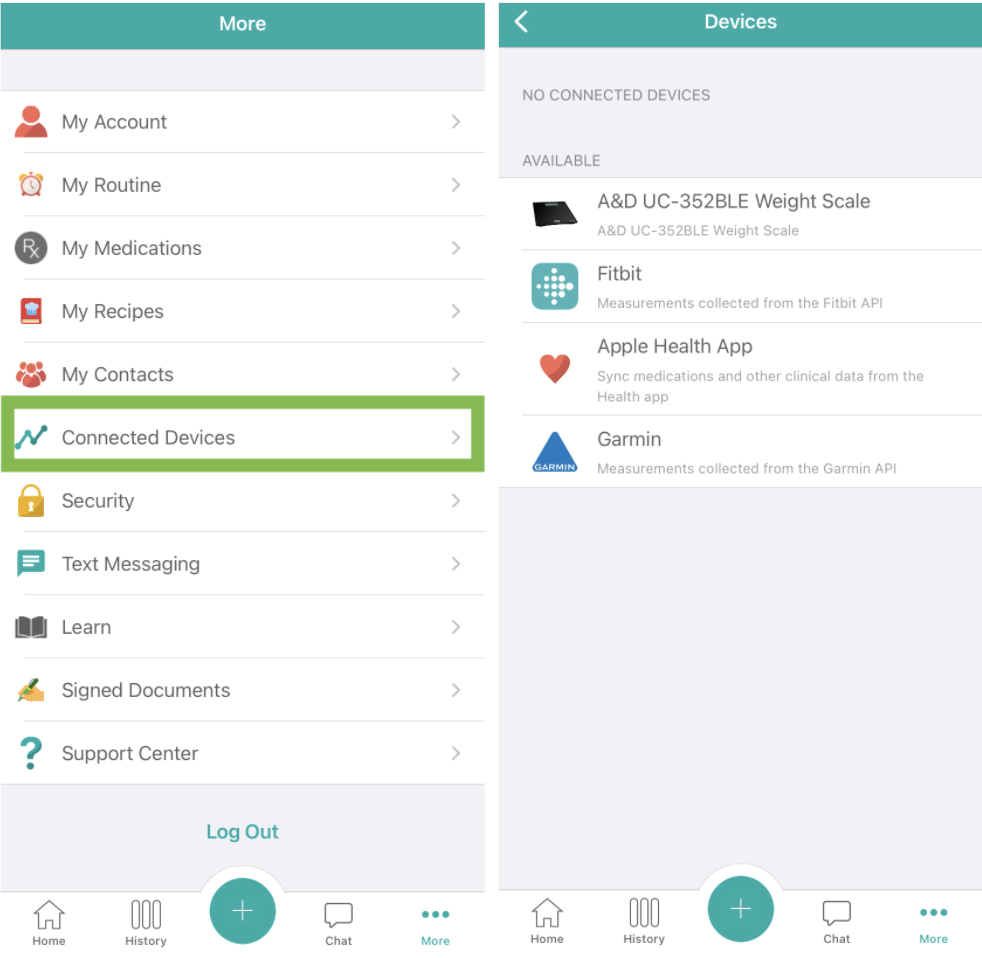 Step 2: Find the Walk Steps Task
When you see the Walk Steps task on your home screen, it will look something like this: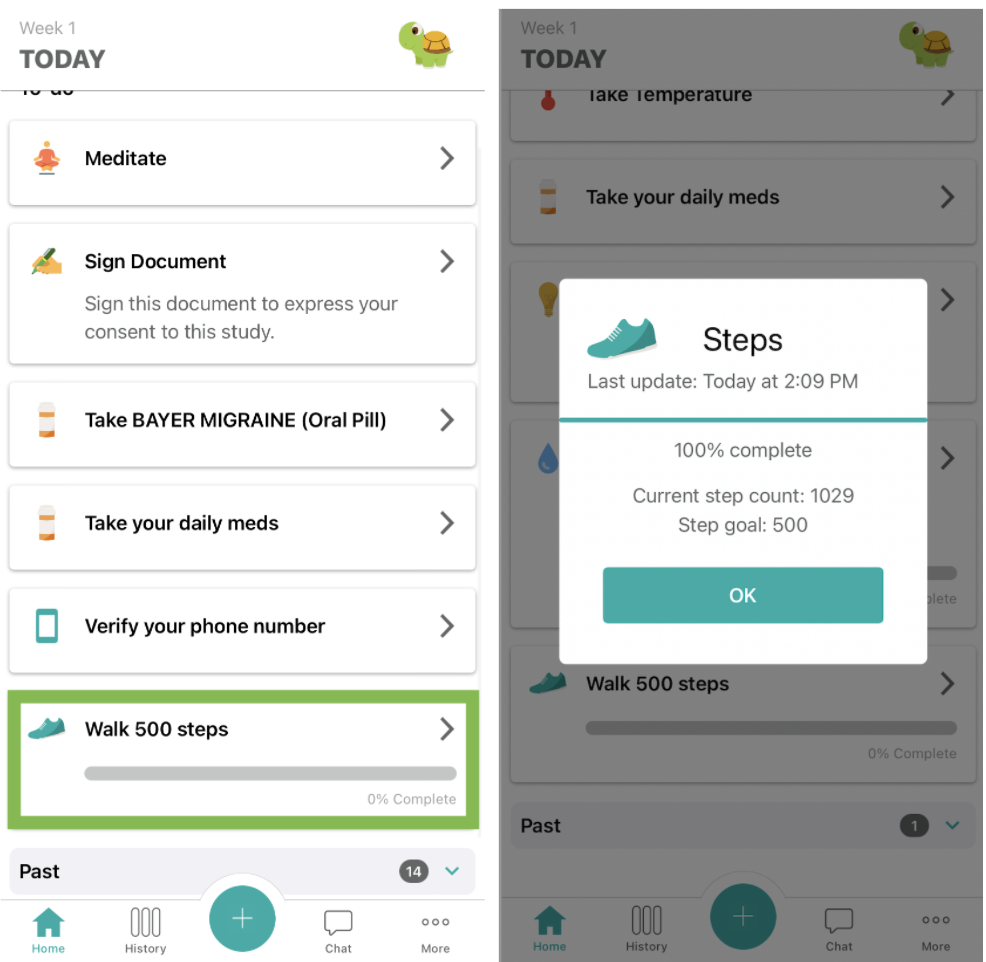 The step count should update automatically as you walk steps throughout the day. After you meet your step count goal, you will see an announcement on your home screen like the one above. Then, your Walk Steps task will disappear from the home screen.
Why Isn't My Step Count Up To Date?
If your biometric device shows a higher step count than the Walk Steps module on the home screen, you might need to refresh the connection between your device and the Pattern Health App.
Go to the More tab and click on Connected Devices. Tap on your connected device, and a menu should pop up at the bottom of your screen. Click Refresh. This should update your connection and your step count.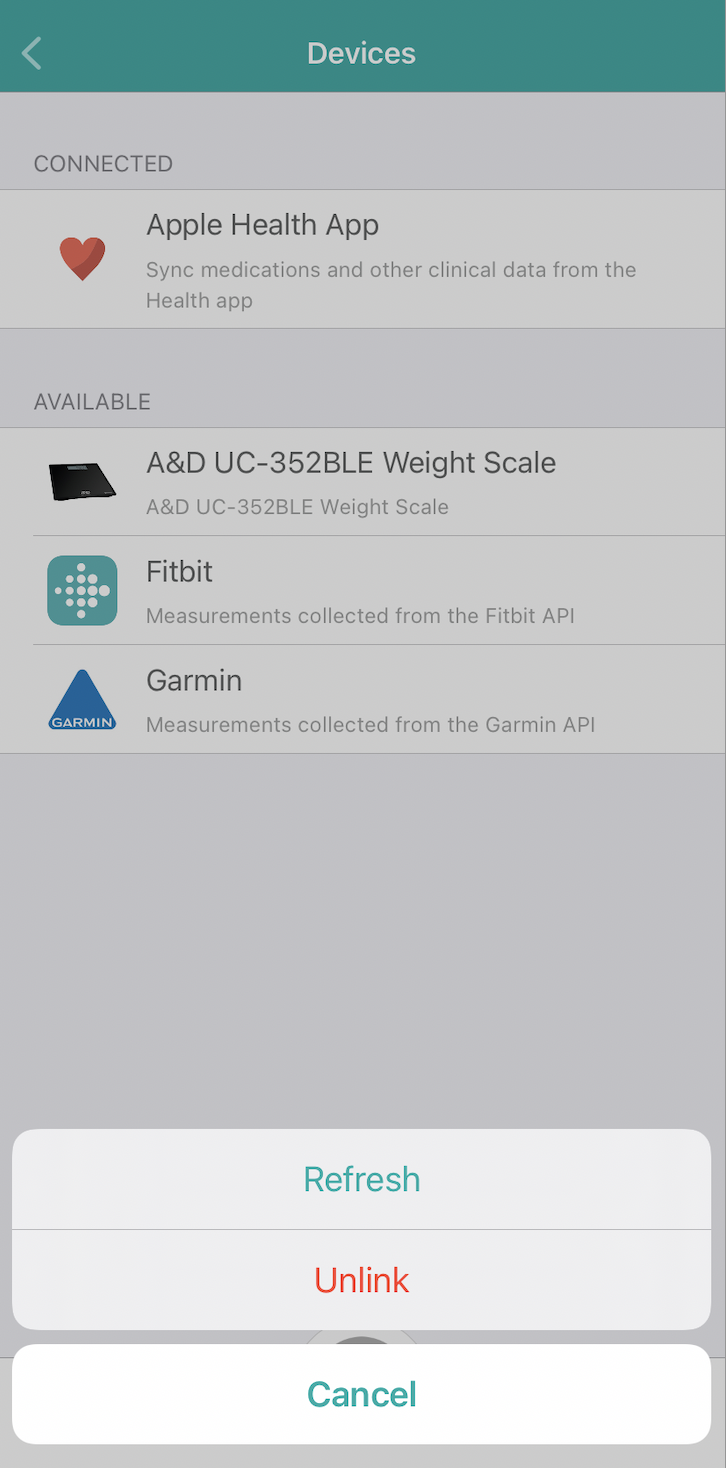 Step 3: Review Your Step Count History
To view more details about your step count history, go to the History screen and find the Steps card. It will show you how many steps you have walked today, as well as your 7-day average step count.
If you click on the card, you will see a breakdown of your steps over the past day, 7 days and 30 days, along with your goals for each of those days.