Accompanying your journey with Pattern is a virtual pet that you will get to select and name. The role of your pet is to provide you with an encouraging reminder to stick to your prescribed daily plan. 
In the example below, the pet is a turtle named Virgil.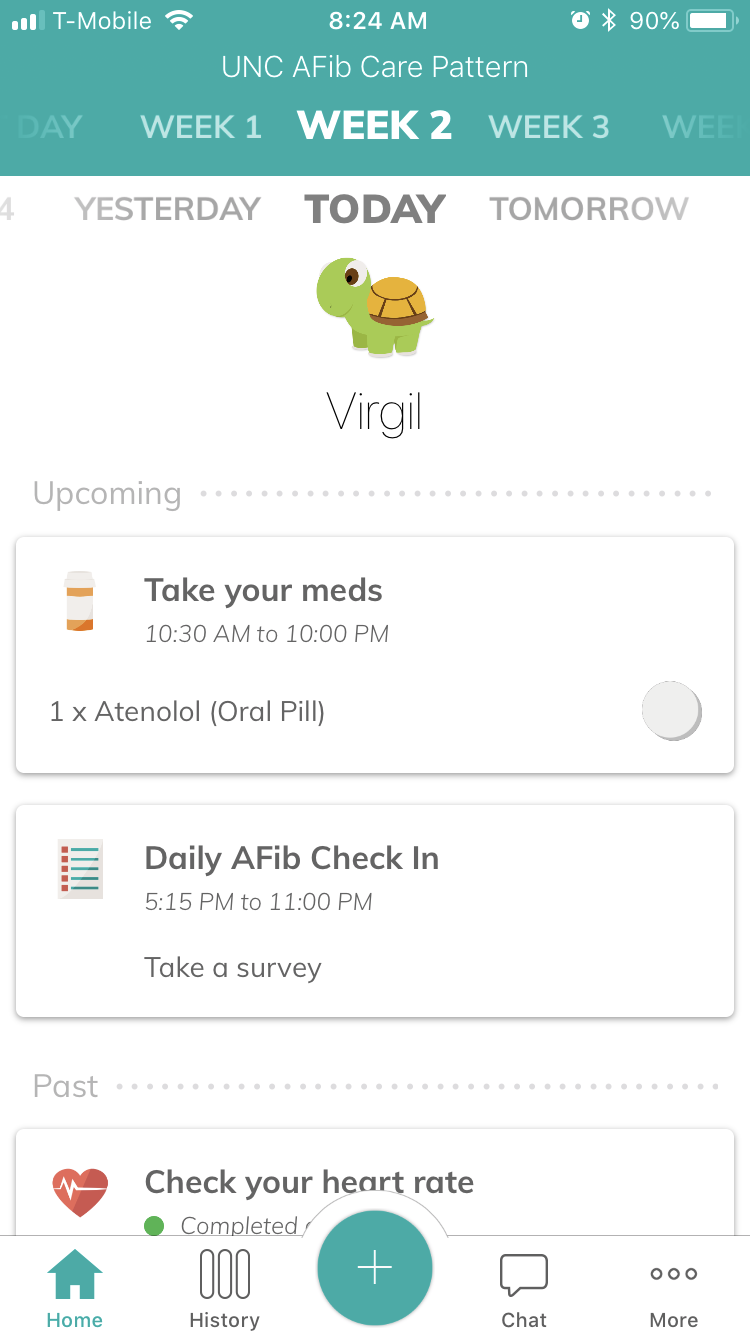 Your pet will be located on the "Home" screen and can be found in multiple different states. Each state is representative of how your pet is feeling, and is also a representation of how well you are following your prescribed plan.
"Normal Pet State"
If you are doing your tasks in a timely manner, your pet will be smiling and standing. If your pet is consistently in this state, you are properly following your daily plan. Keep it up!
"Nervous Pet State"
If you have multiple tasks that you need to complete soon, your pet will show anxiety and nervousness. In this example, Virgil is tucked inside of his shell, worried that you may not finish the tasks in time.
"Happy Pet State"
Every time you successfully complete a task, such as indicating whether you have taken the proper prescribed medication or entering in your daily weight, your pet will congratulate you by smiling and offering you a trophy.
"Sad Pet State"
If you have failed to complete one of your daily tasks, your pet will be slumped to the ground and have a sad expression on his face. Remember to complete your daily tasks in order to keep your pet happy.