This article is a part of a series that explains the use of each tab in the participant profile. These profiles will be your primary method for monitoring the individual progress of each participant. When you go into the console, you may or may not be able to see all of the sections/tabs that we discuss in this series. That's okay! It is just the way your program has been designed.
In this article, we will go over the function and content of the Exercises tab in a participant's profile.
Exercises

Review Current Exercises
In the Exercises tab of the participant profile, you will be able to see the exercises that a participant has been assigned. If the participant's care plan has "Default Exercises", those will appear in this tab in the Current Exercises section.
Add New Exercises
If you would like to assign exercises in addition to the Default Exercises, select an exercise from the drop-down menu at the top of this section, and click the blue Add Exercise button.
The exercises in this drop-down menu are defined in the Exercises section of the Pattern Health Console. You can access this section from the left-hand navigation menu. For more instructions on how to add new exercises to a group, check out this article.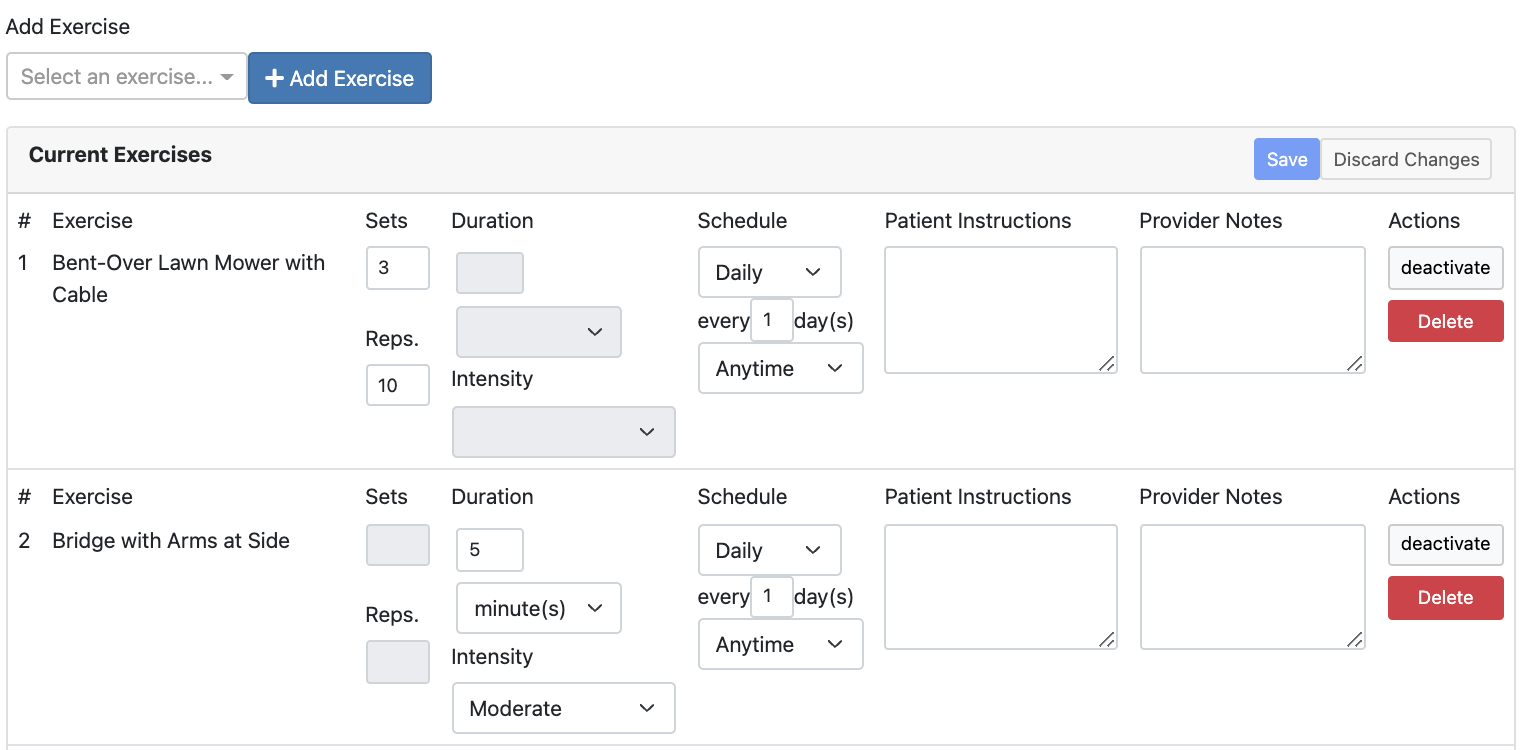 Update Current Exercises
In the Current Exercises section of this tab, you can add instructions or notes, change the exercise assignment/schedule, and deactivate/delete the exercises.
Changes to the exercises in this section will automatically update the participant's exercise activities in their app.