In this article, we will go over how to get participants set up in the Pattern Health app via email. If you are trying to invite participants to the plan with an invite code instead, check out this article.
Once you have created a participant profile in the Pattern Health Console, the participant will be able to log into their plan on the Pattern Health app via an invite sent to the email address in their profile.

Step 1: Generate Email Invite
Go to the participant's profile (select their name from the patient list in the Pattern Health Console).
Then click on the button in the top right that says Send Invite.

A drop-down menu will appear with three options: Hybrid, Mobile, and Web. If your participants will be logging onto the Pattern Health app for the first time on their mobile devices, please select Mobile. Otherwise, you may select Web or Hybrid.

Step 2: Participant Checks Their Email
Shortly after you send the invite, the participant should receive a message from info@pattern.health that looks something like this: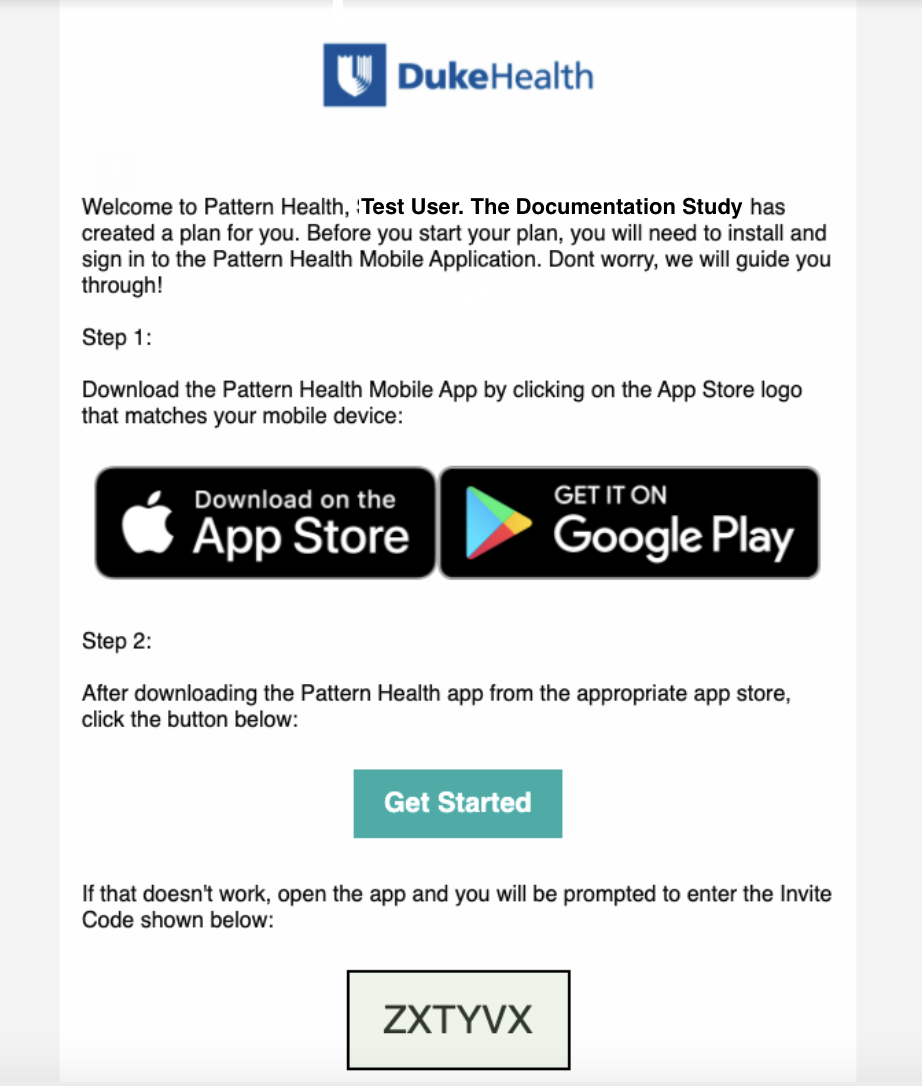 The participants can follow these steps to access their plan in the Pattern Health App. Once they have entered their invite code, they will be asked to confirm their date of birth before accessing the app.
For more information about participants' login/registration workflow, you may refer to these articles: