Note: This is only available on select FitBit devices.
To begin, create an ECG on the FitBit app. For more information on how to do this, view the ECG Manual on FitBit.
From the Discover tab in the Fitbit app, tap See All next to Assessments & Reports.
Then tap Heart Rhythm Assessment.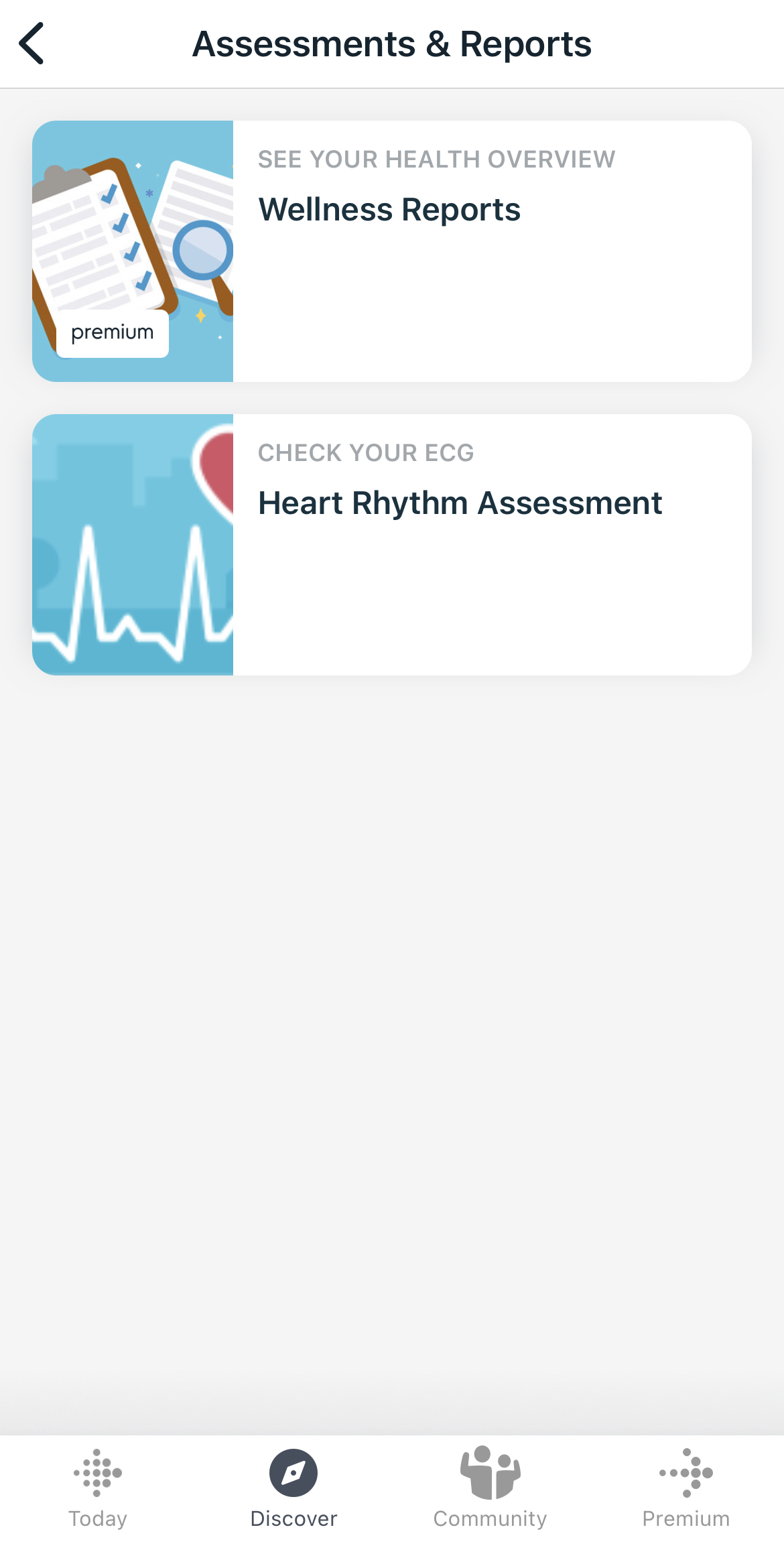 The results are displayed with the date and time that they were taken on the Fitbit.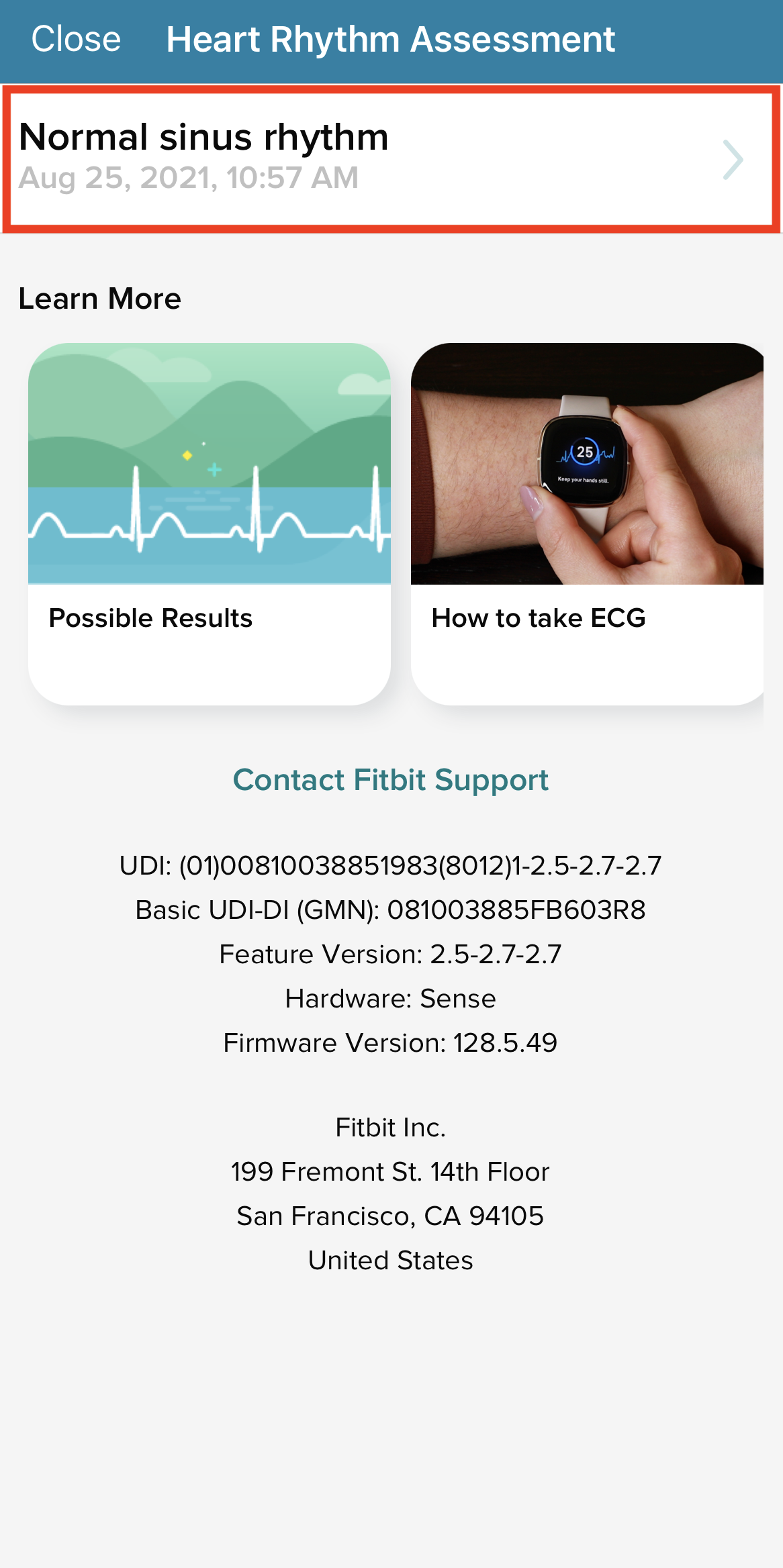 Within each result, tap Export a PDF for your doctor to download the report.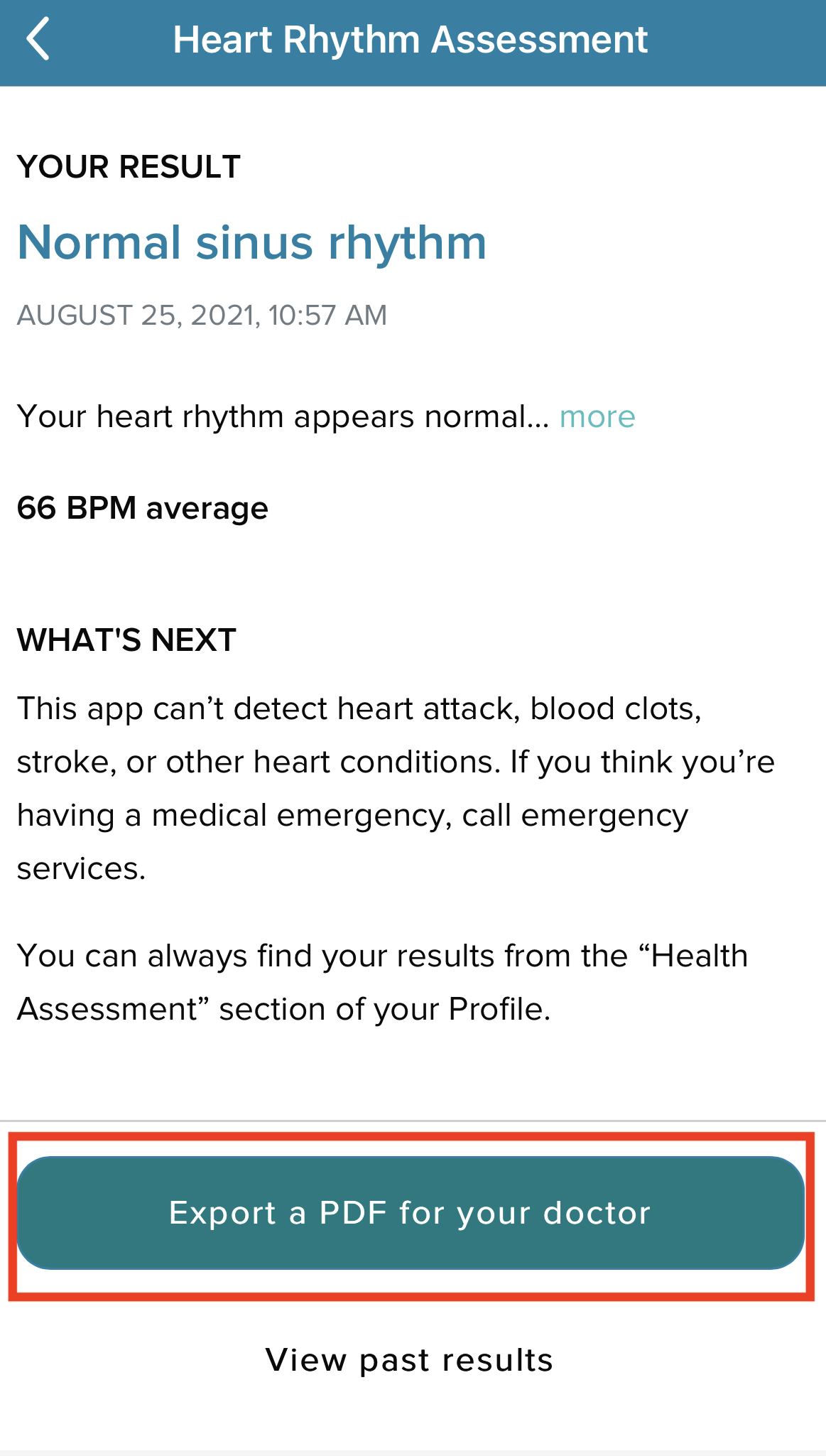 You'll receive a notification when your report is ready. Tab on the notification to start the download and sharing process.
Tap on Download PDF to share the results with Pattern Health.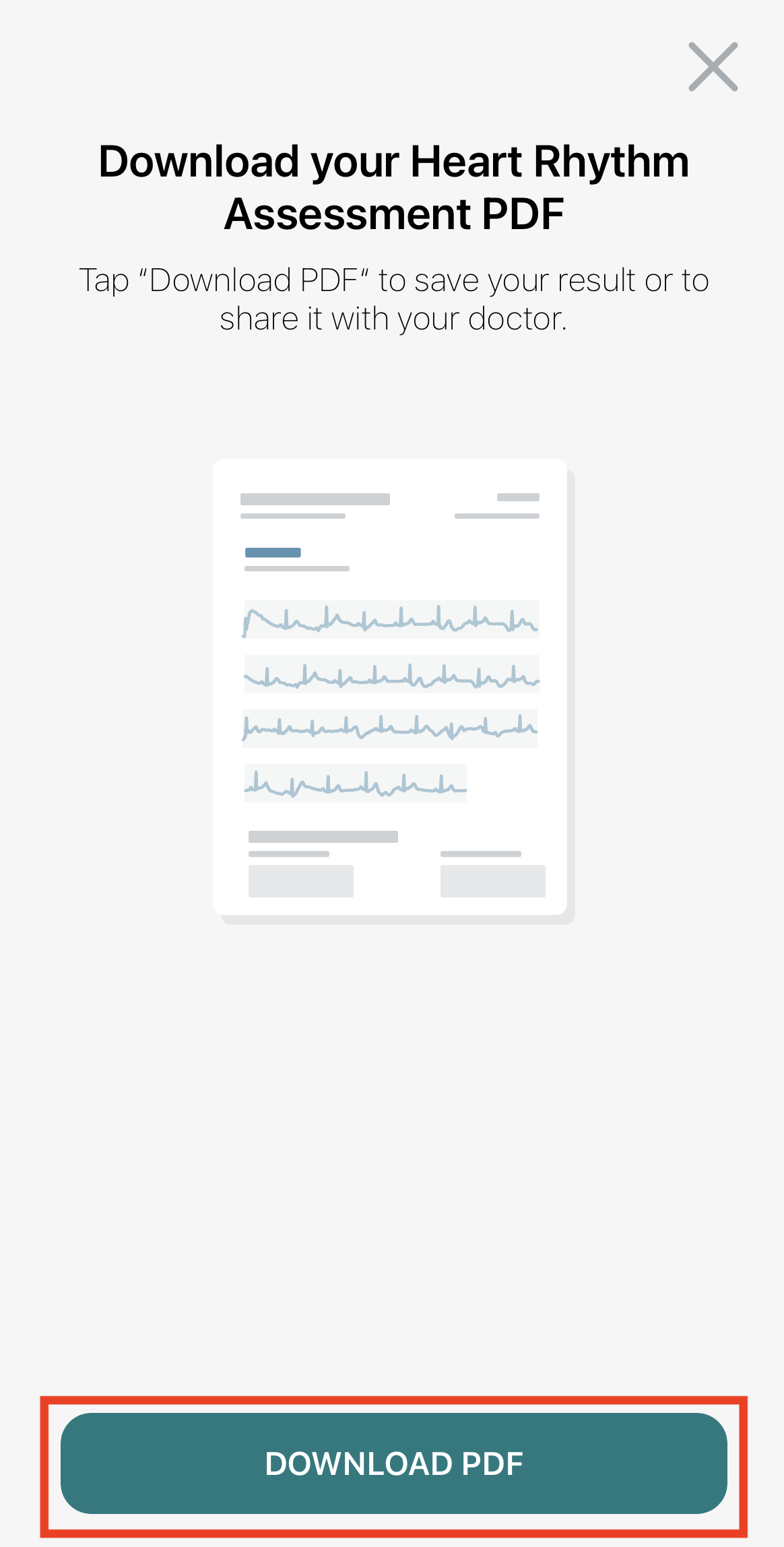 Then tap the option for Pattern in the share window.
This will complete your ECG task and share it with the care team.