If you believe that you have connected the Apple Health App but your data is not syncing you can follow the steps below to check your connection.
From the Apple Health app, select the profile in the top right corner.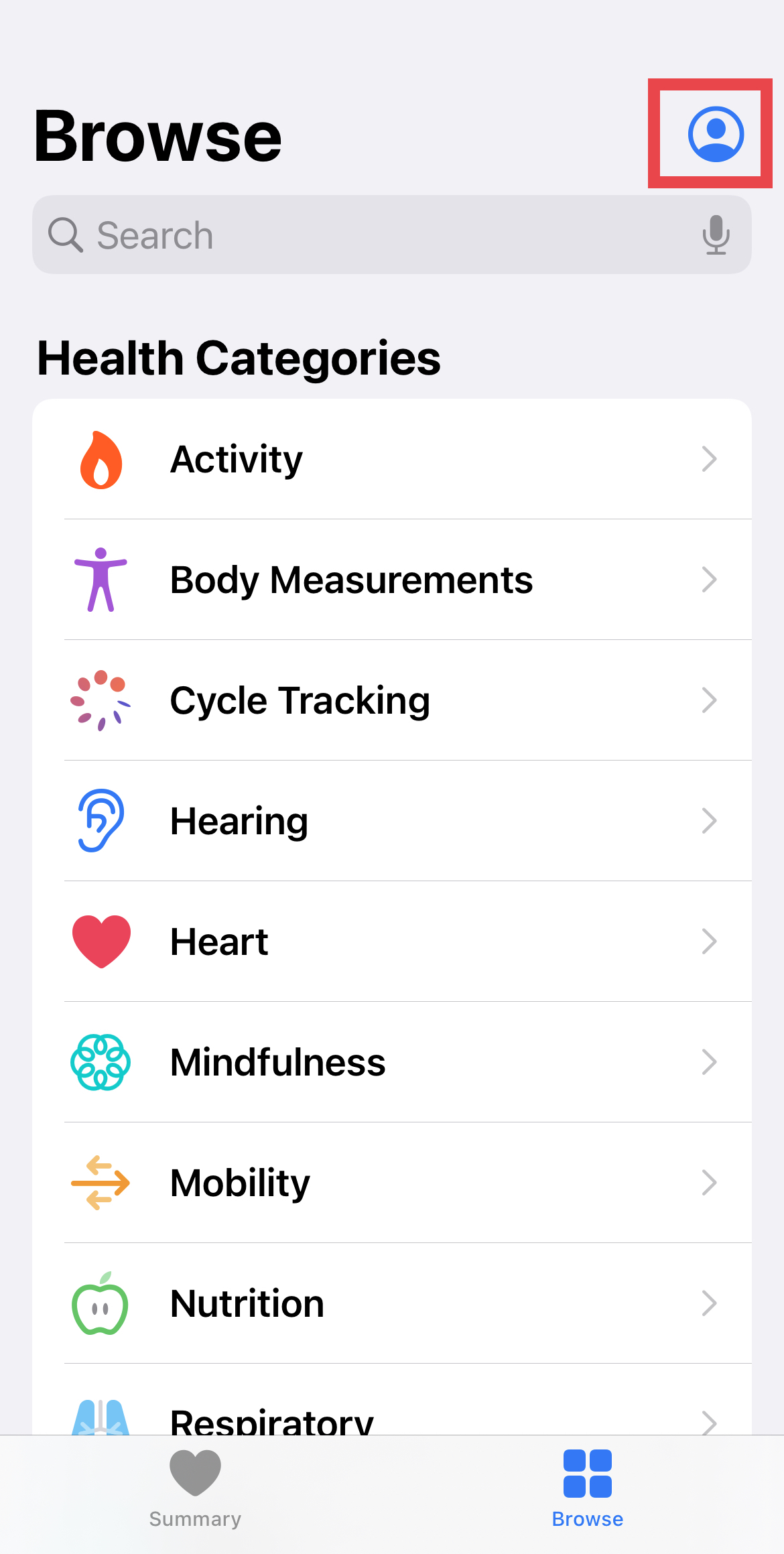 Open the Apple Health App, scroll down to the Privacy section and select Apps.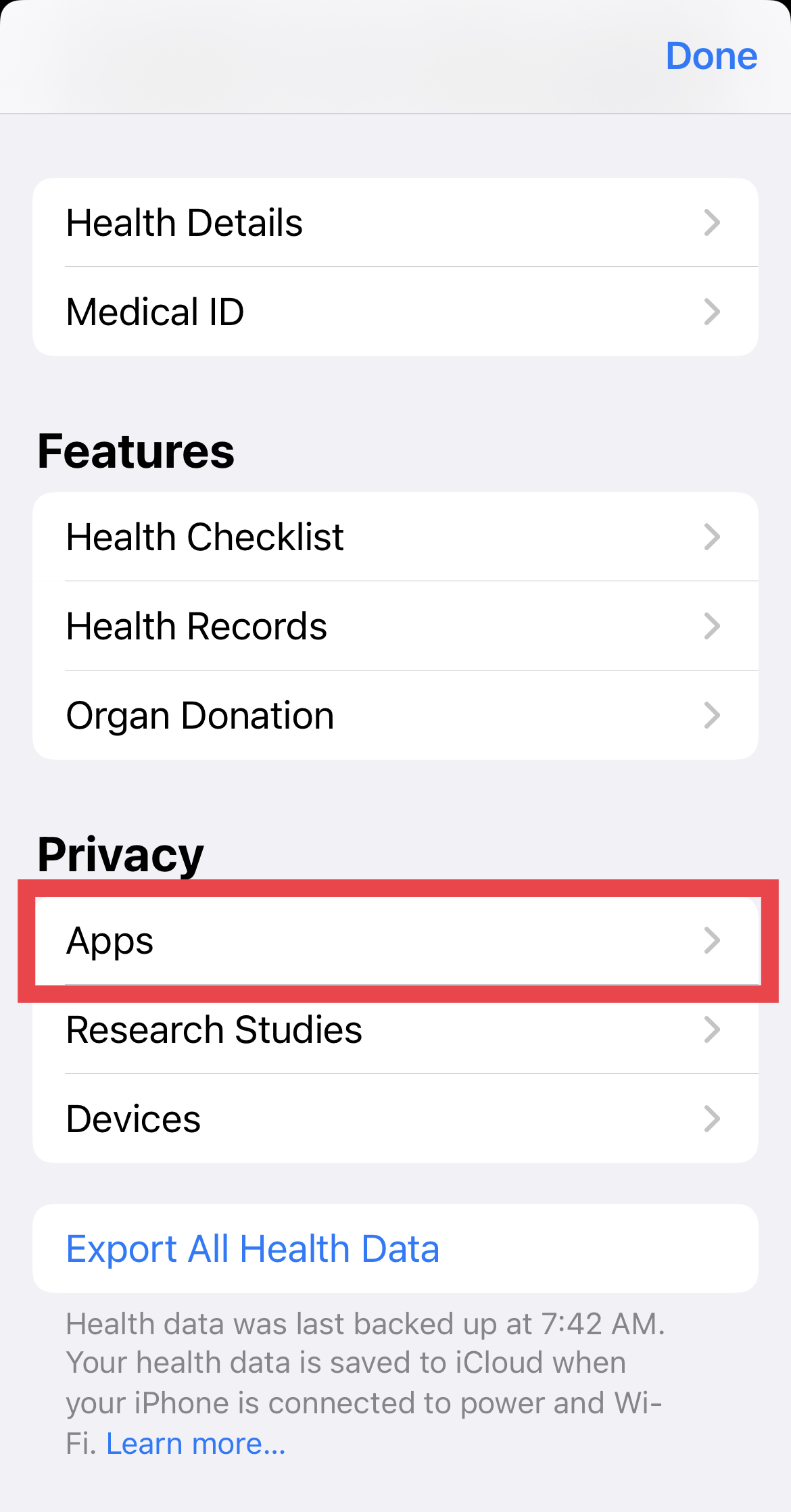 Scroll down to the Pattern Health app and tap on this row.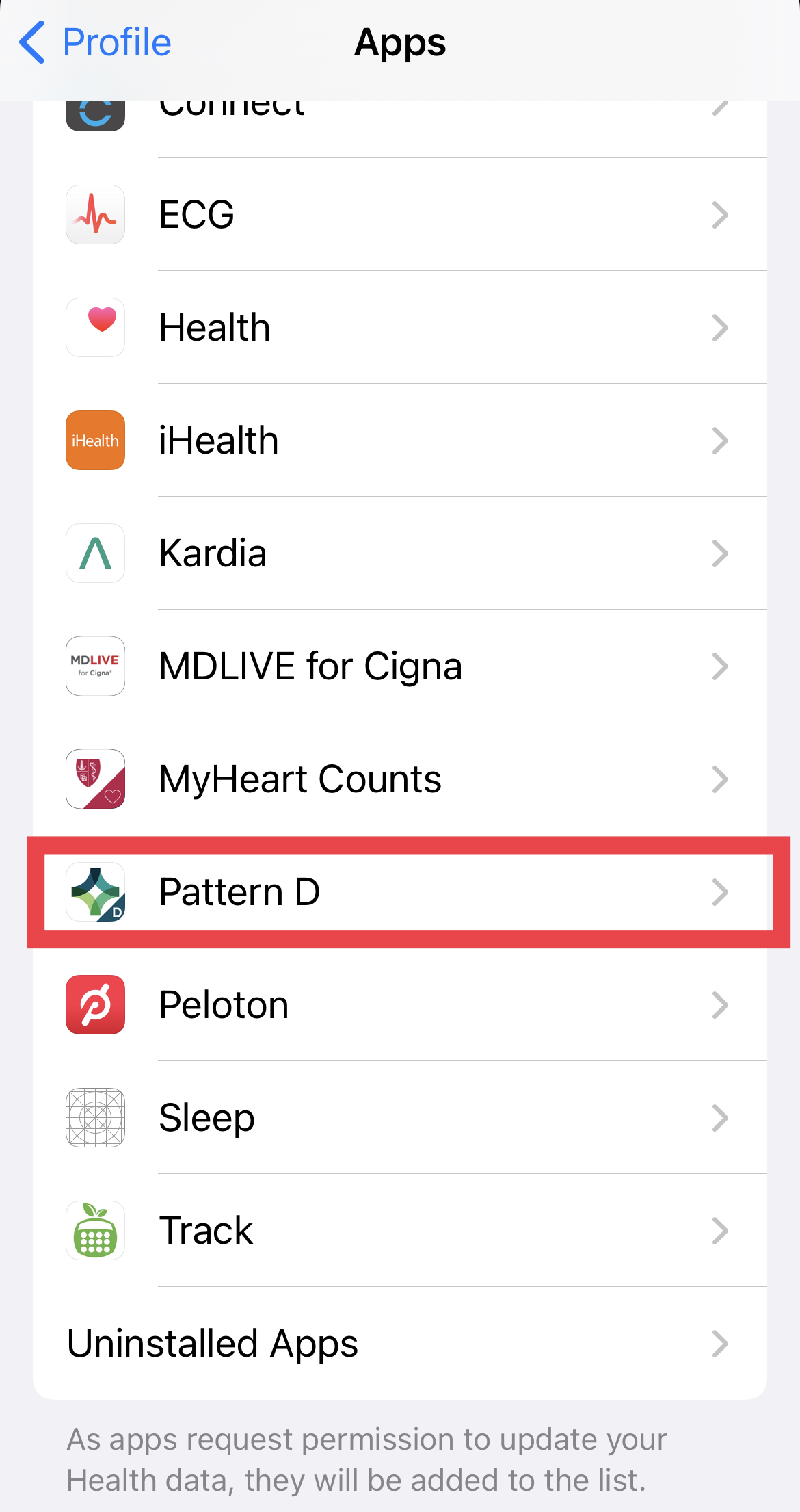 From there you will be able to turn the data sync for each type on or off.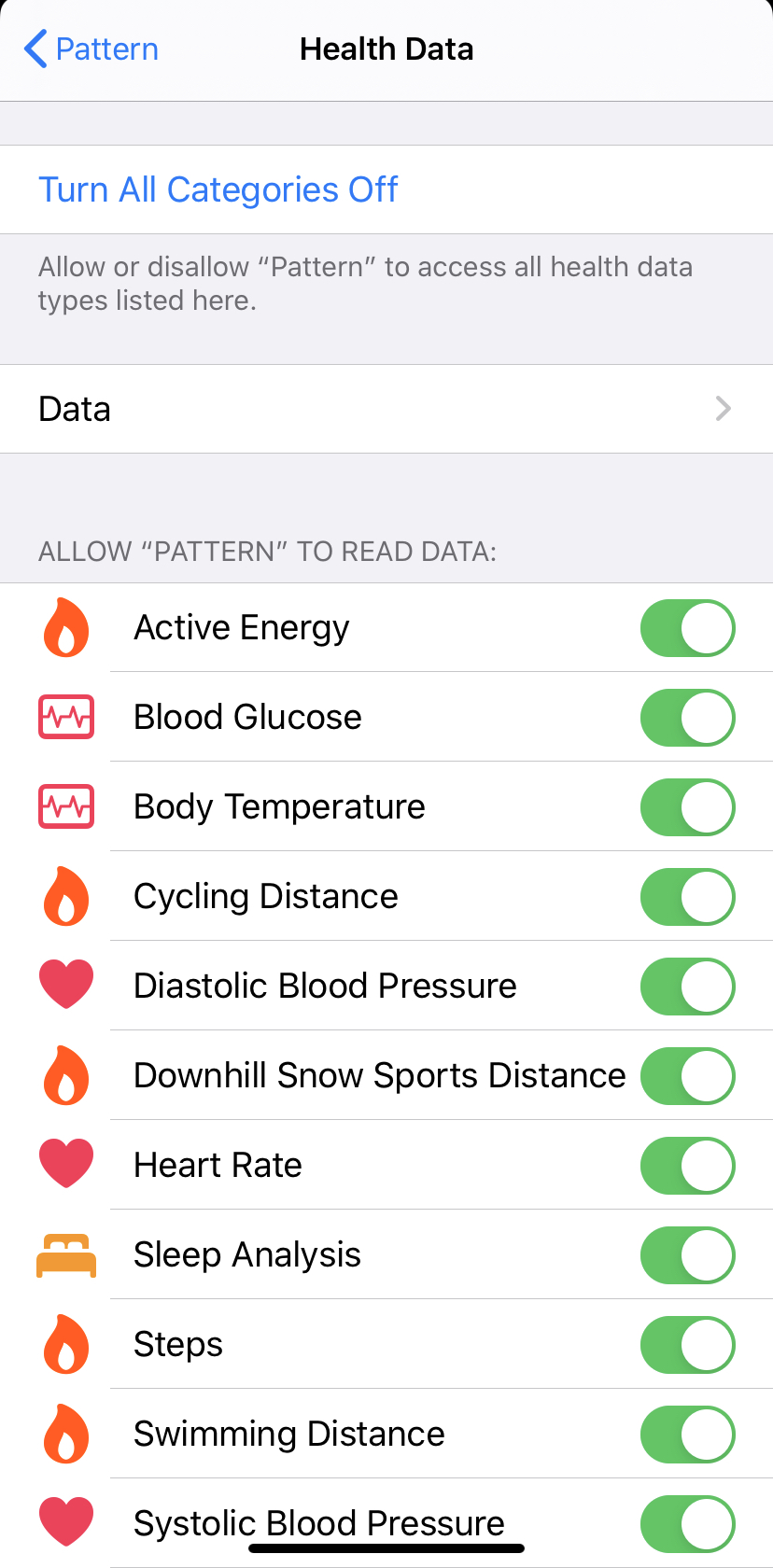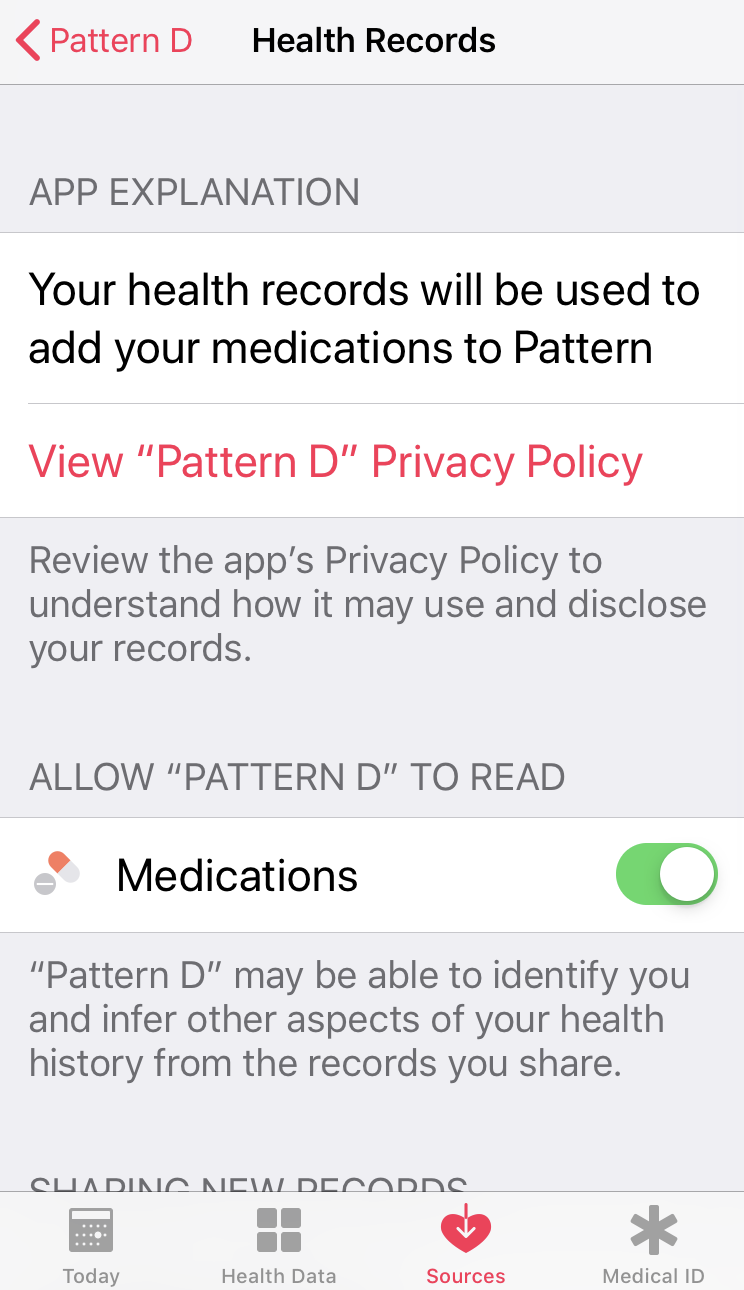 Once this is completed, go to Pattern Health app and select the More menu, select Connected Devices then tap on Apple Health App.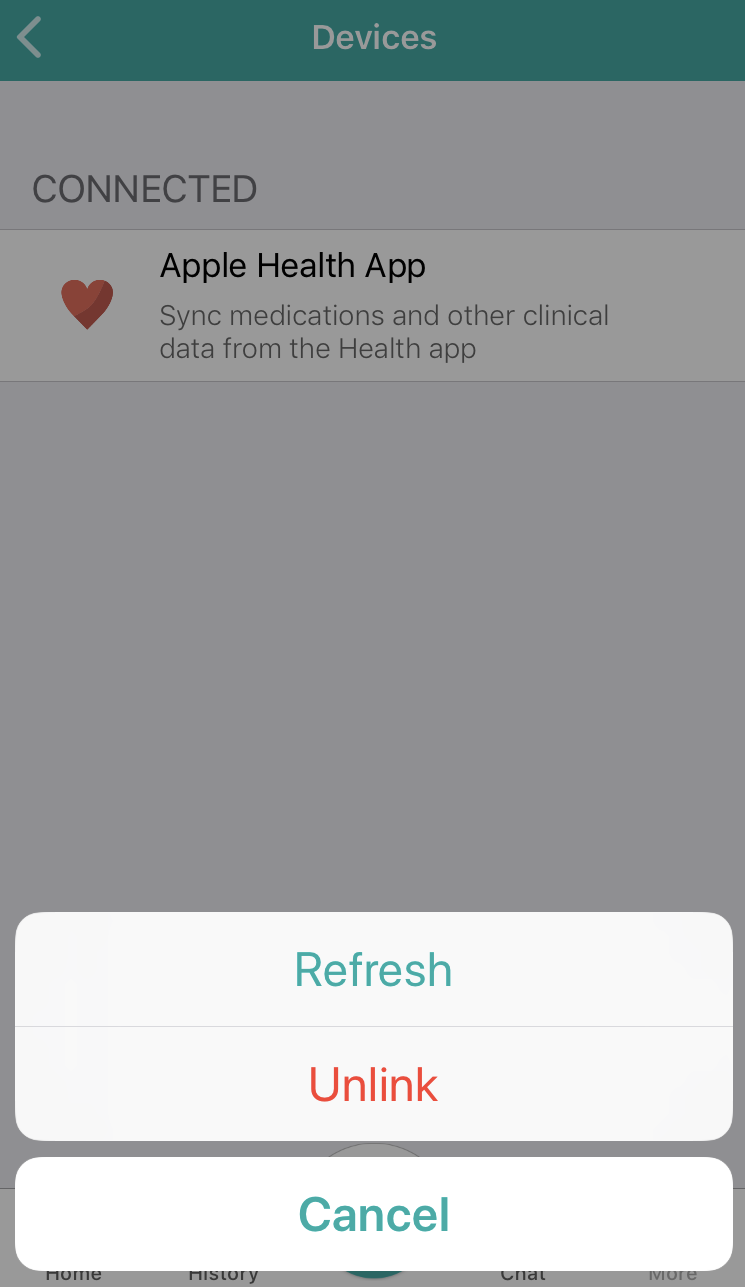 You can then select Refresh, to update the Apple Health App as a connection.