Note: Not all plans have Garmin integration enabled. Please speak to your provider if it is not an option on your plan.
Pattern allows you to sync your Garmin data including steps, heart rate, workouts, and heart rate variability. To enable this integration, start by going to the More screen and selecting Connected Devices.
On the Connected Devices screen, tap the Garmin icon under Available.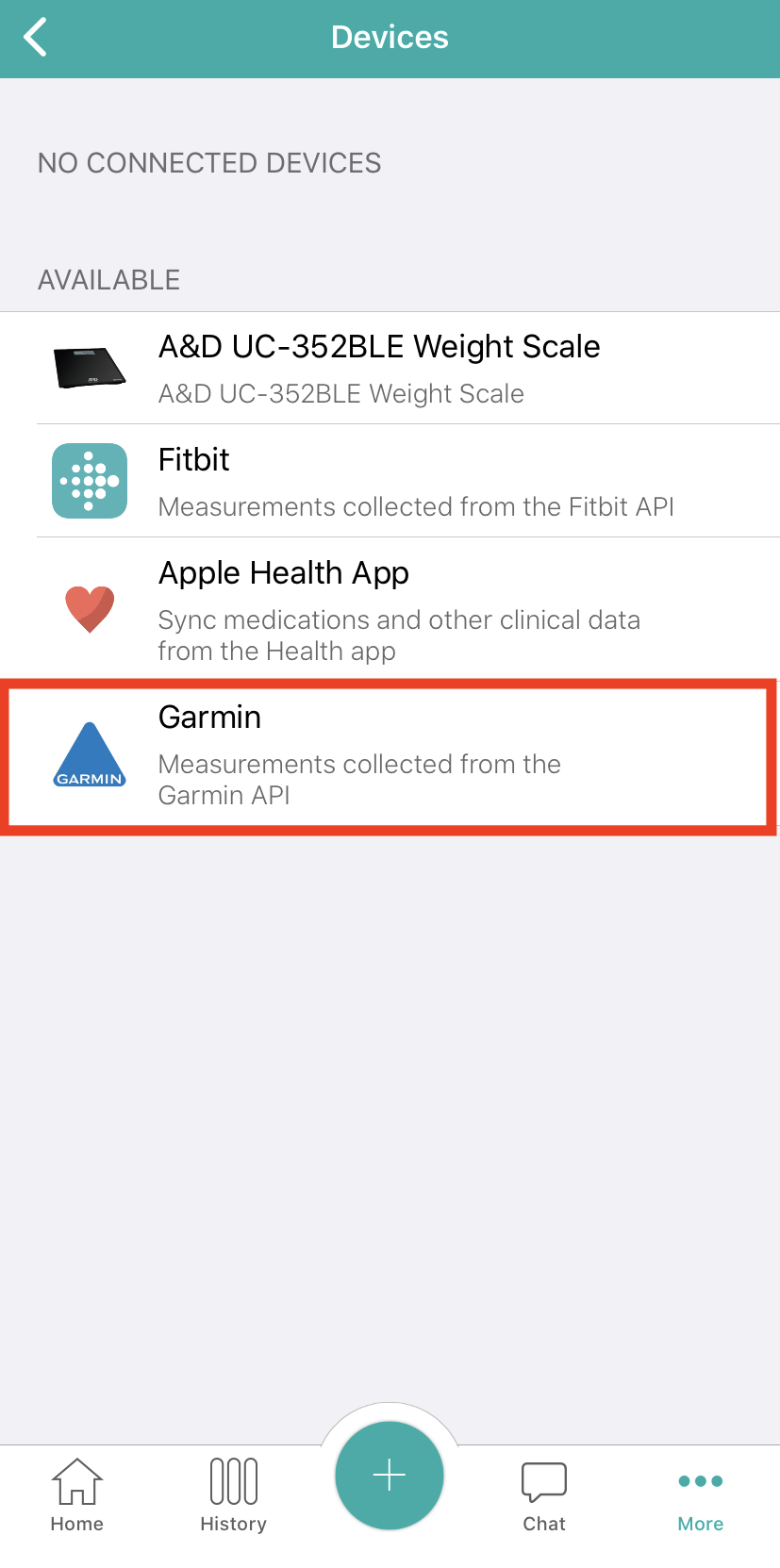 You will then be prompted to log in to your Garmin account and Agree to the the sharing policy.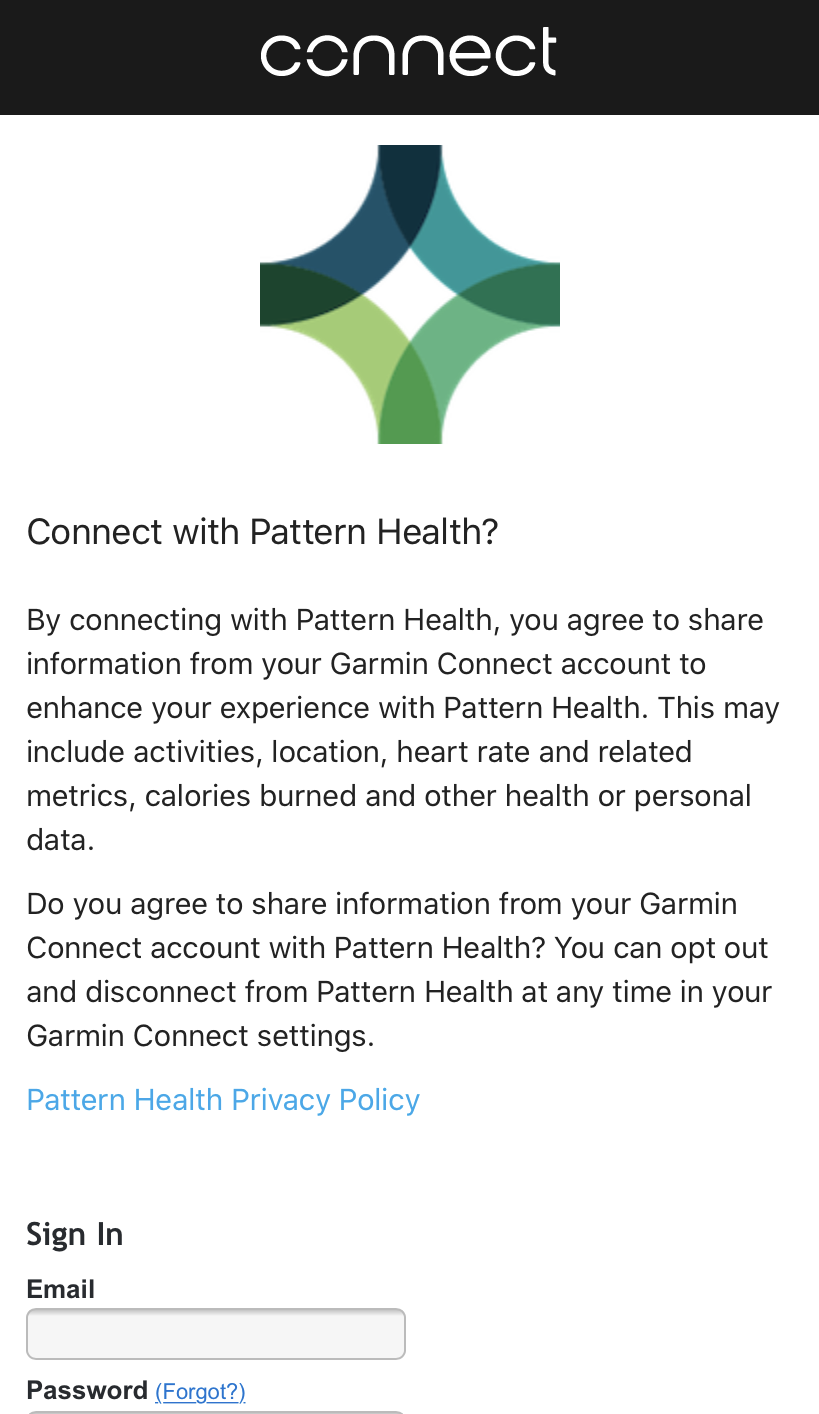 .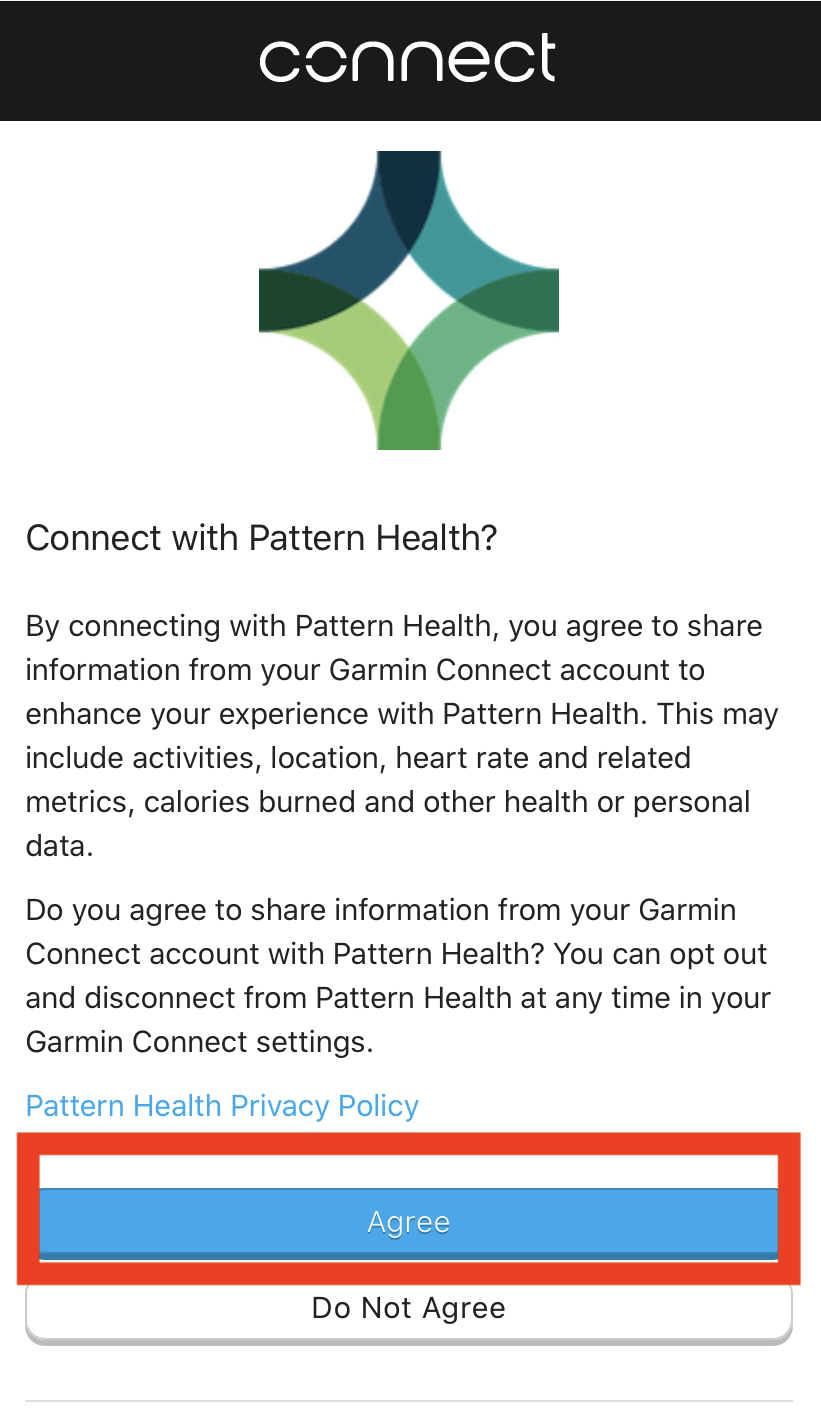 Garmin will then appear under the Connected section on the Connected Devices screen.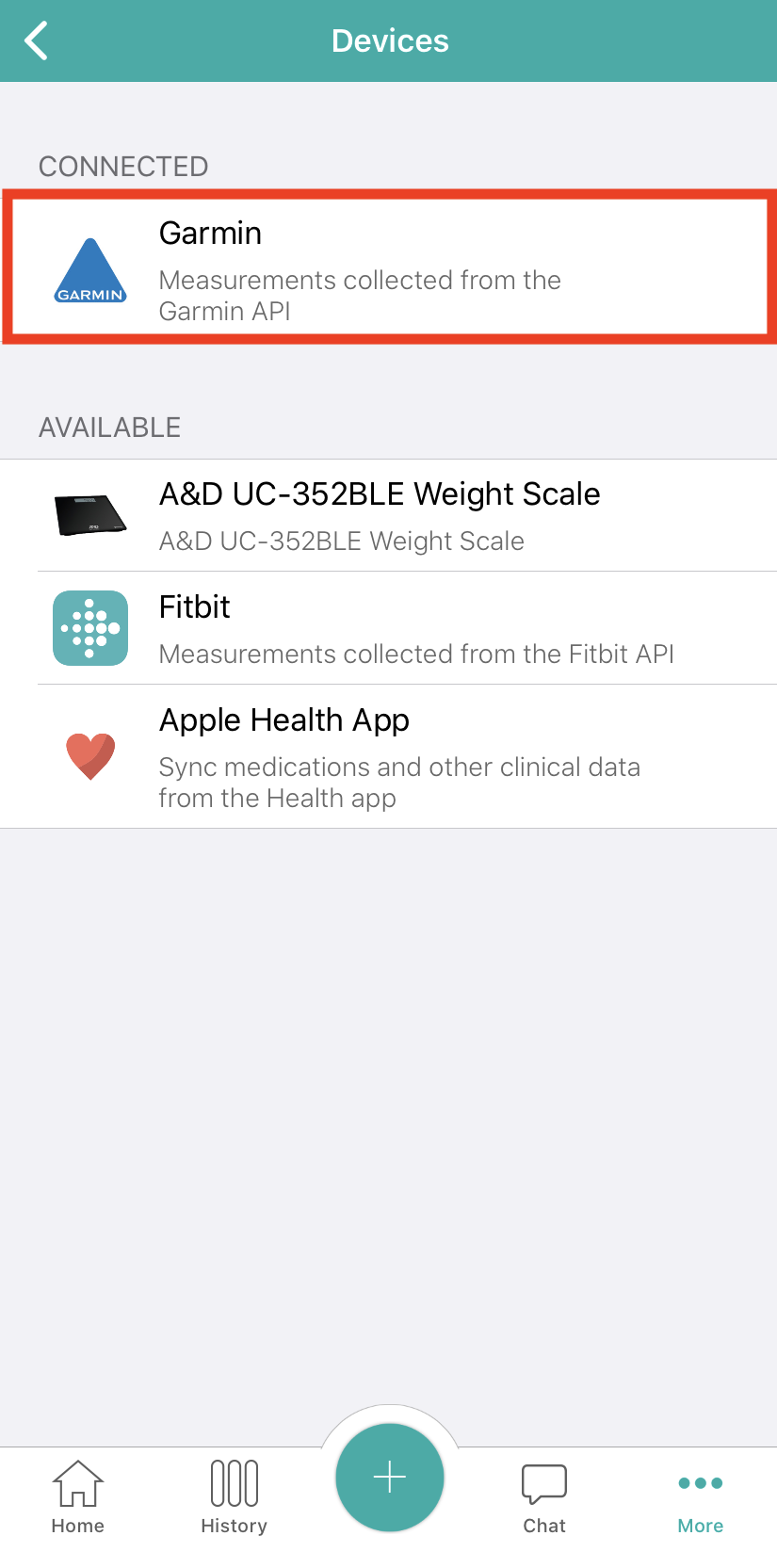 Pattern is now able to collect your data from the Garmin cloud.
IMPORTANT: In order for syncing to happen correctly you must also do the following:
1. Leave the Garmin app running in the background at all times
2. Configure your Garmin app to sync automatically (setting this will vary by device -- see Garmin for more details).
3. Ensure that your device syncs daily