Pattern allows you to connect to the Apple Health App to sync the following data to the Pattern app: 
Health Records

Medications (Apple Health is connected to your medical providers EHR)

Health Data

Diastolic Blood Pressure
Systolic Blood Pressure
Heart Rate
Steps
Sleep
To connect the data from Apple Health App to Pattern, go to the More menu of the app and then select the Connected Devices.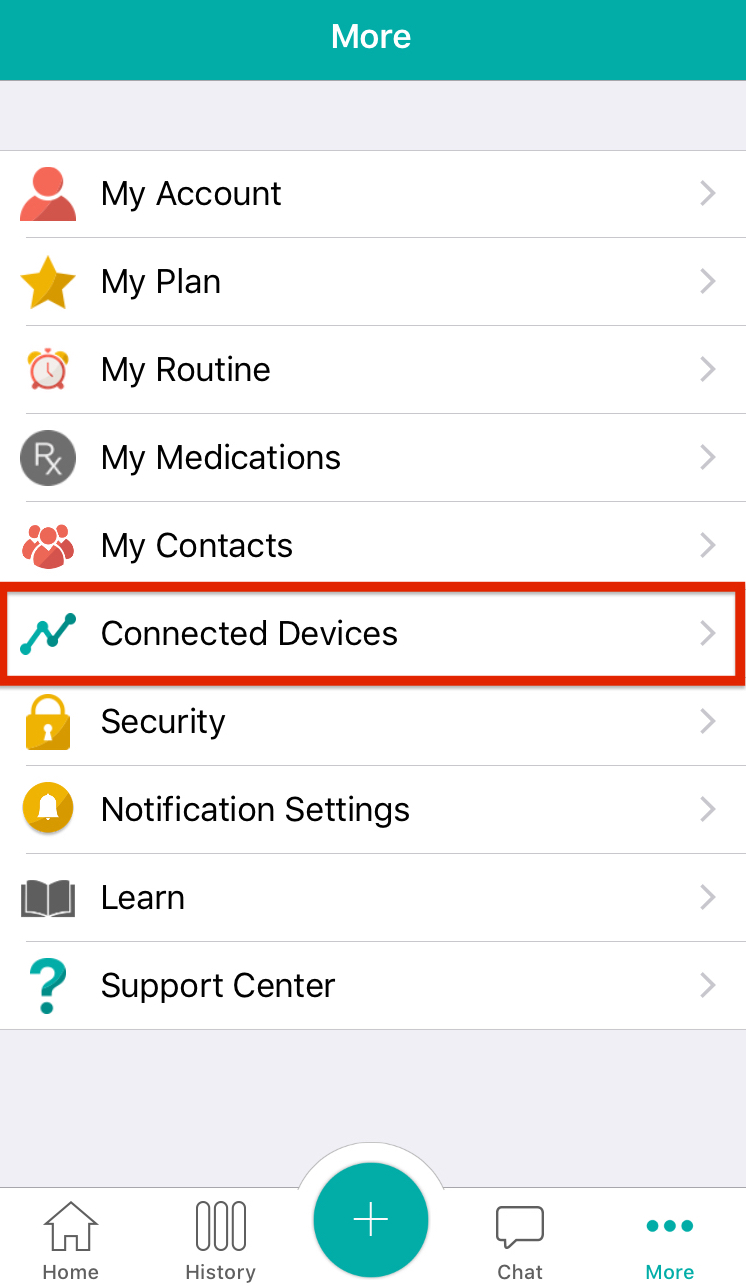 From the Connected Devices screen, under Available select Apple Health App.
Read the authorization message and click Next to continue.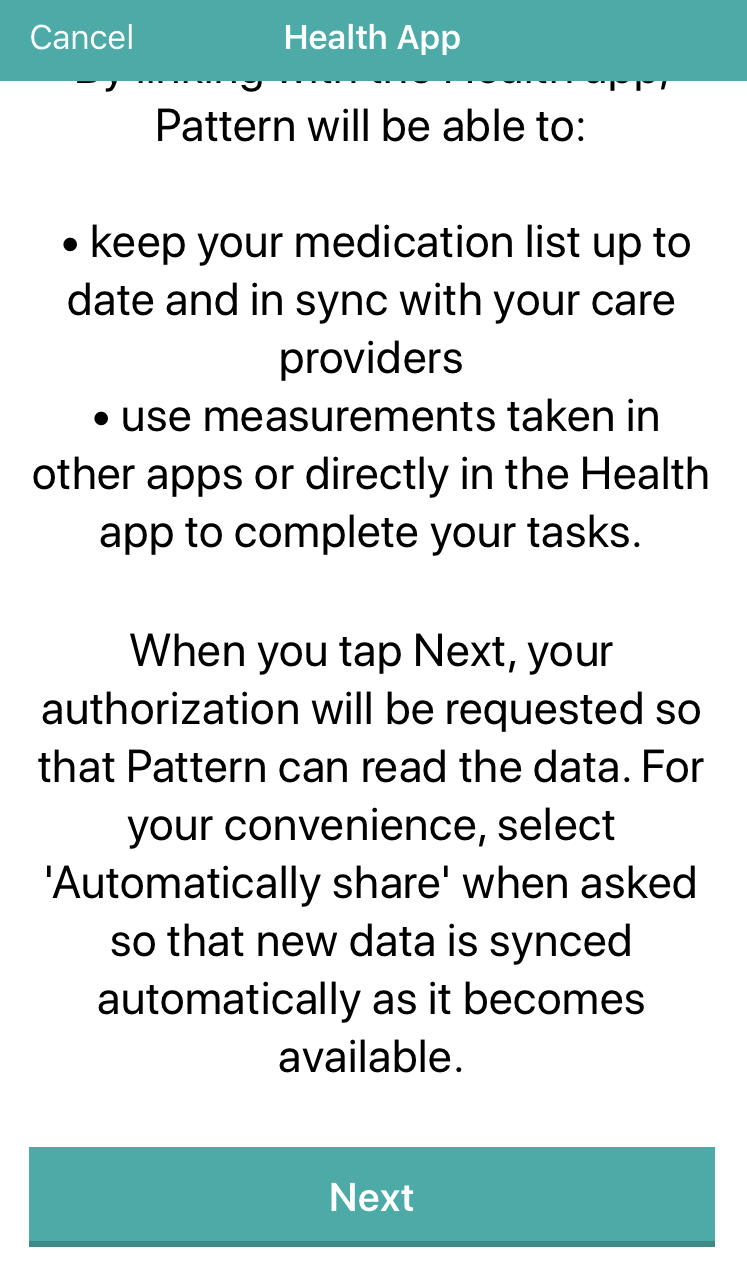 First, Apple will provide information about sharing your information with with the Pattern app. Click Continue to proceed.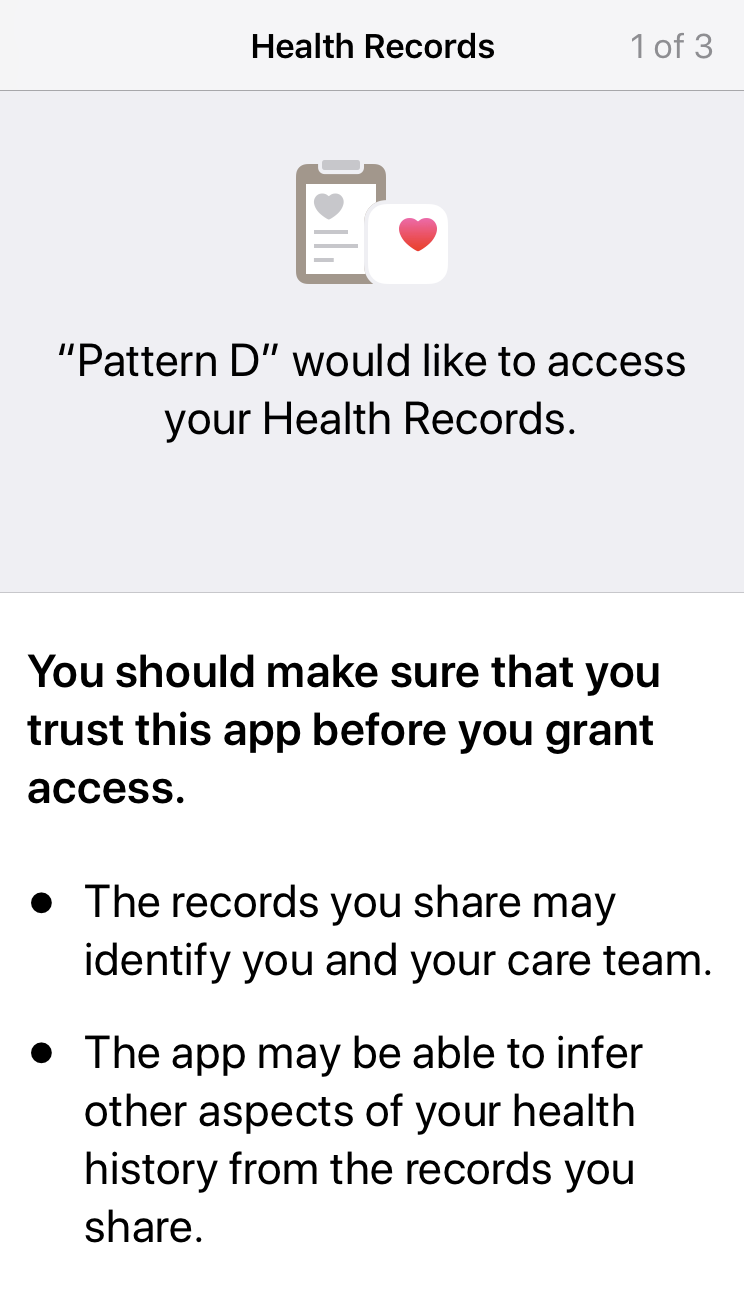 To select the health record categories you wish to share with Pattern, toggle the button next to Medications to enable these to sync and click the red button to Share Current Records.
Currently, we only allow medications to sync.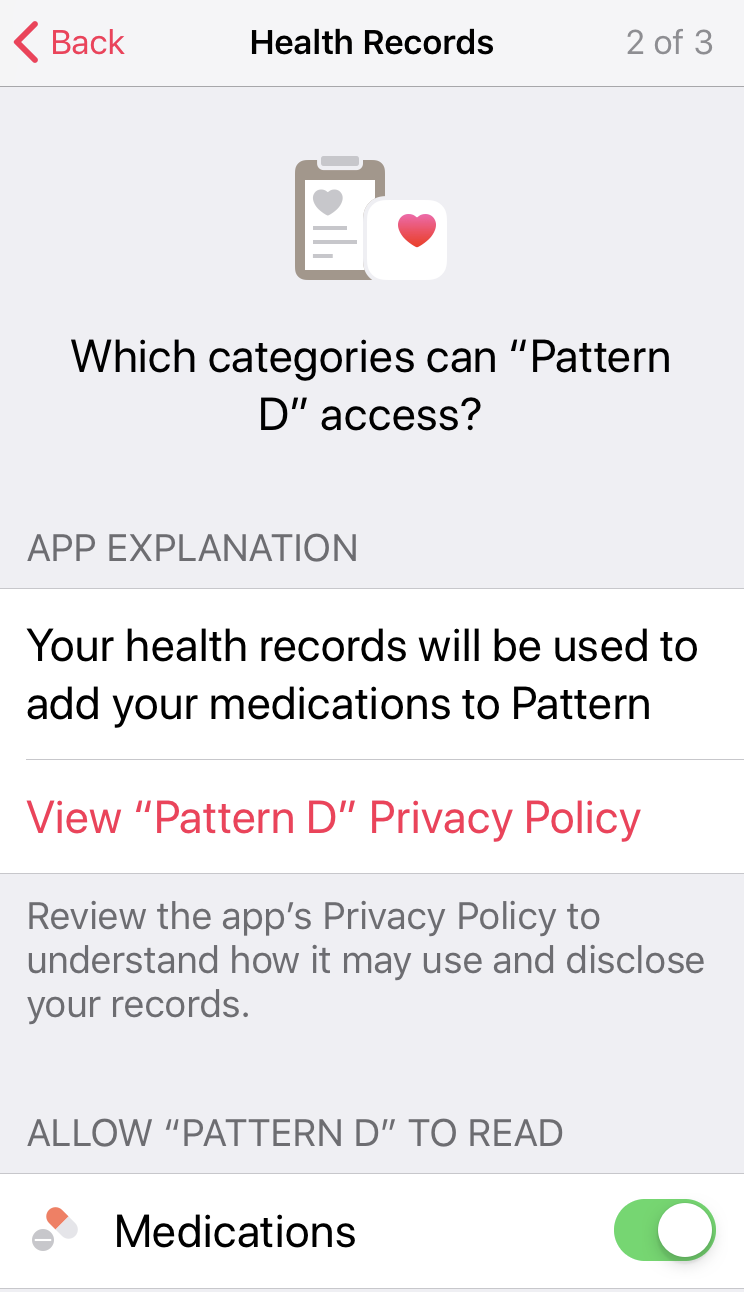 Then, you will be asked to determine how you want to share your records. For the best experience, we recommend selecting Automatically Share to ensure your medications are always up to date.
If you choose Ask Before Sharing, you will need to revisit Medications periodically to sync your medications.
Click Done to proceed.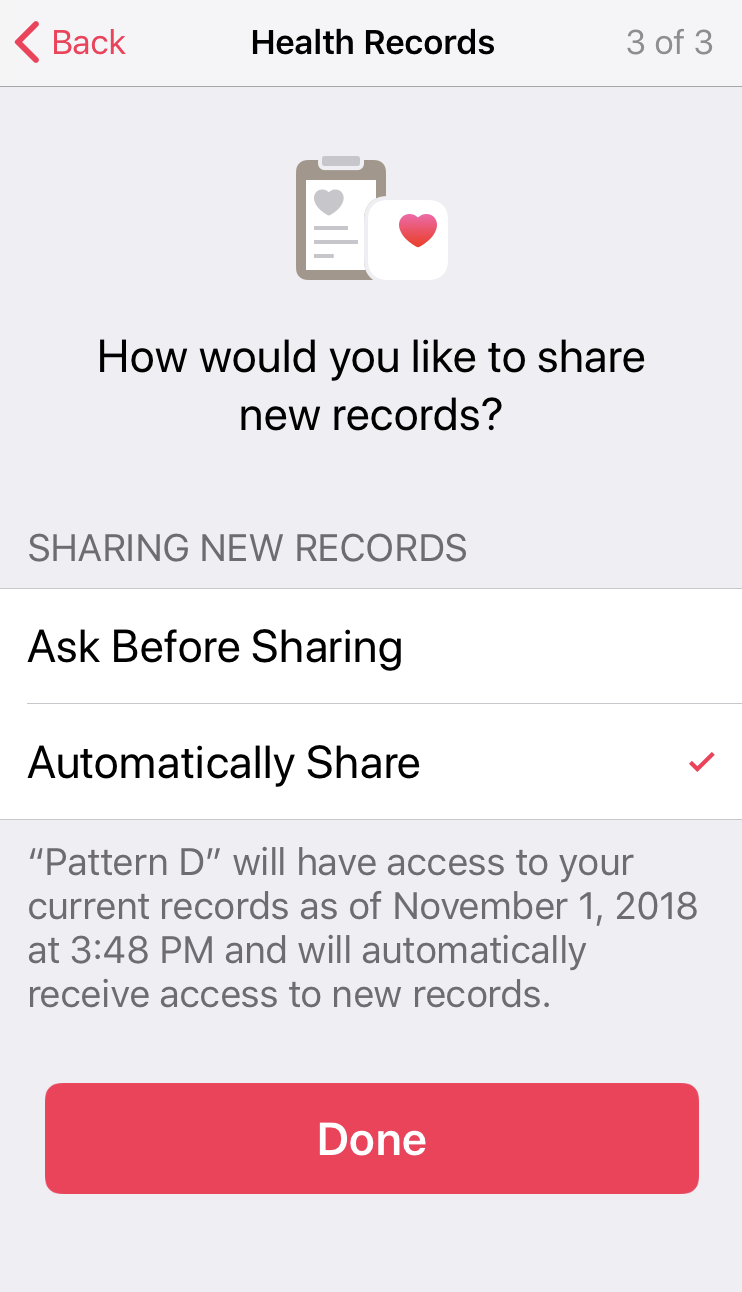 Next, you will be asked to determine what Health Data you would like to share with the Pattern app. You can choose to Turn on All Categories or toggle the button next to each category you wish to sync.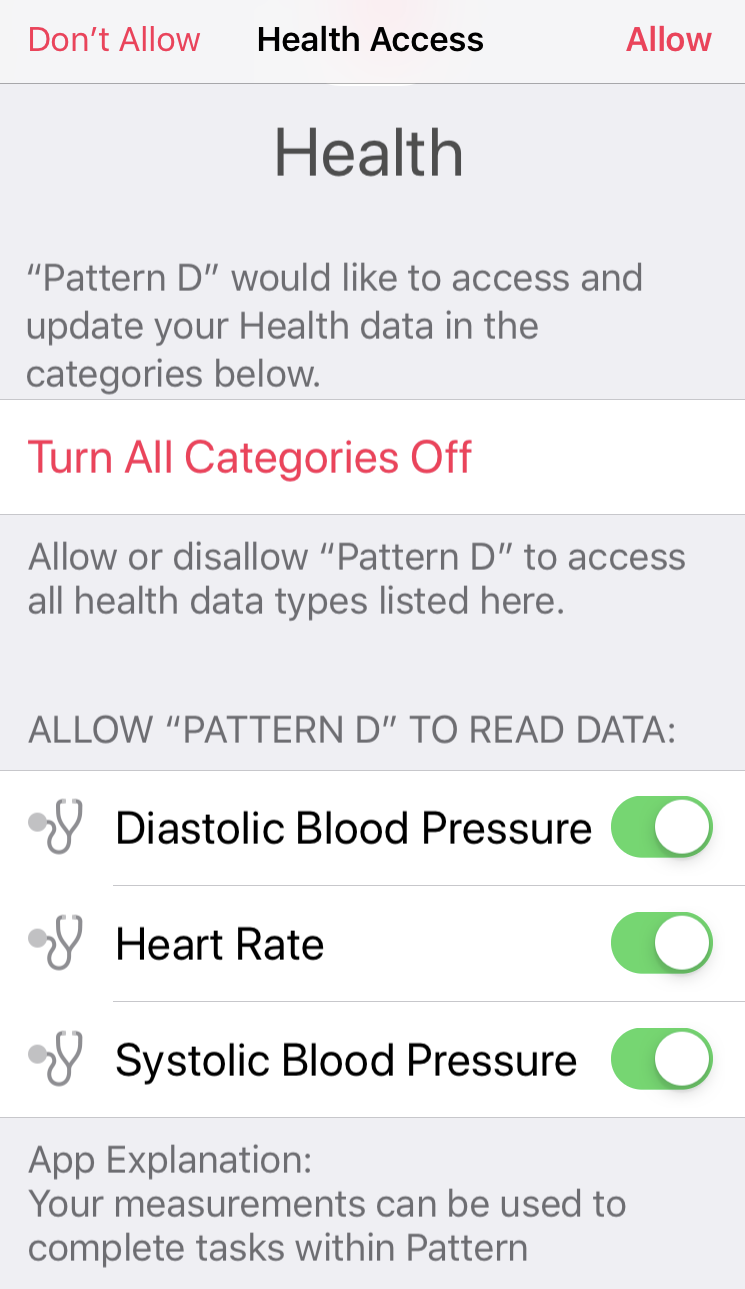 Once you have completed these steps, the Apple Health App will appear under the Connectedsection of your Connected Devices screen.  
NOTE: It may take some time for your medications to sync initially.
To confirm the medications are syncing, click the back arrow in the top left to return to the Connected Devices screen. Select Medications.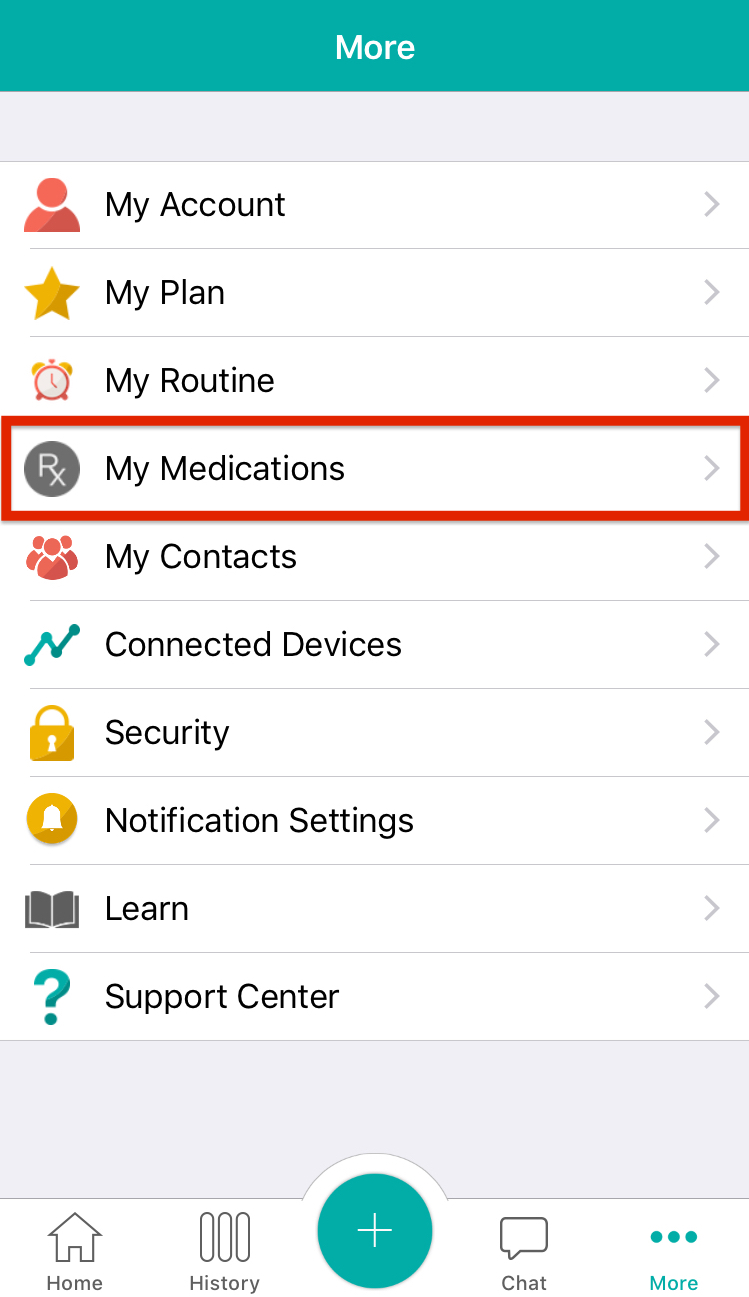 Any medications synced from Apple Health App will appear in a section based on which Health Care System they are being synced from. 
In this example, we have medications entered directly in to Pattern app in the first section and medications synced via Apple Health App from Sample Location A Health System. 
Note that not all medications will be synced if Pattern Health does not recognize the medication. If there are medications you wish to sync that do not appear, please contact us at support@pattern.health.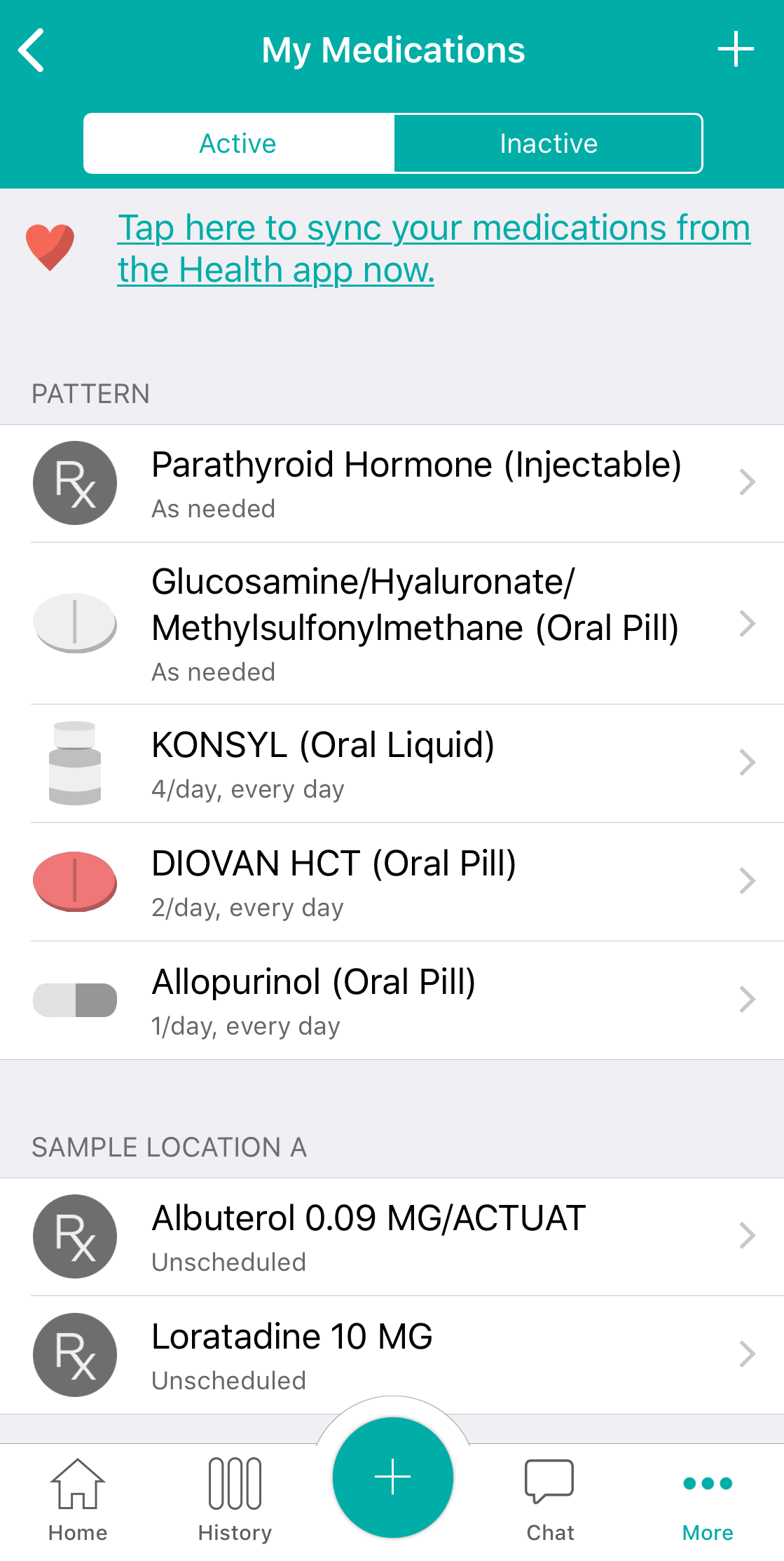 IMPORTANT NOTE: You will not be able to edit any of the medications synced from Apple Health App. You can however mark them as inactive if they are incorrect and add them to the Pattern app manually.