Once you've Created a Plan, it's easy to assign it to your members.
Step 1
Find the Patients tab on the navigation menu on the left side of the screen. You will be directed to the list of participants. If a participant has not been assigned to a plan, you will see red text next to their name that says "No Plan Assigned". Click on the participant's name to begin setting them up.

Step 2
Once you are in a participant's profile, click on the Care Plan tab. Then, select the Assign Plan button towards the right side of your screen.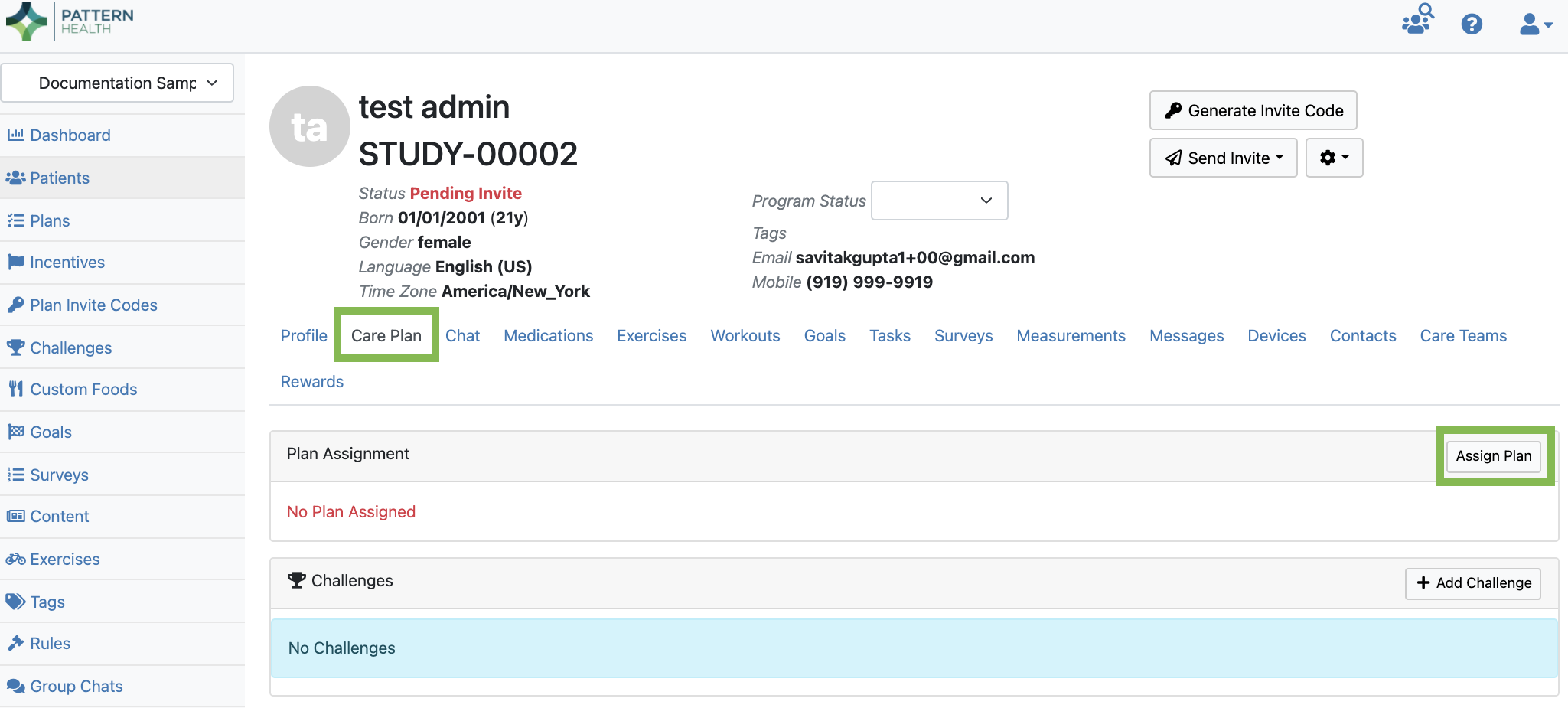 Step 3
Fill the Group Plan field with the appropriate plan from the drop-down menu. (Optional) Enter a start date. Once you have finished, click the blue Assign Plan button.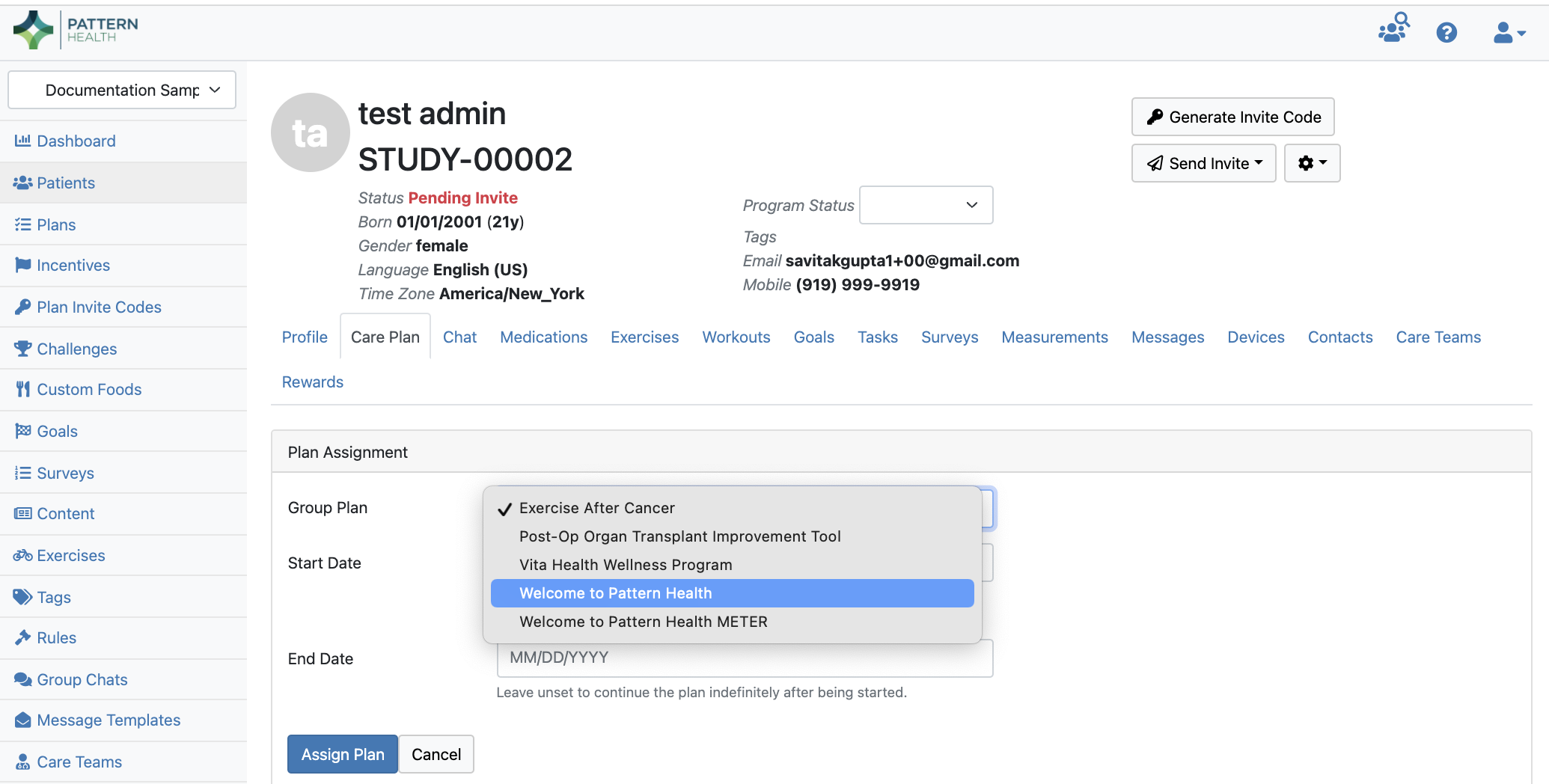 Once you have assigned a participant to a plan, you will need to invite the user.
There are two ways to do this: the Send Invite method or Generate Secret Key method.