The history screen is meant to provide insights into a participant's tasks and measurements. In this area, we can track adherence and see the trends of their measurements over time. This article walks through each area of the history screen to help you better understand the data provided.
To begin, tap the History icon in the navigation bar.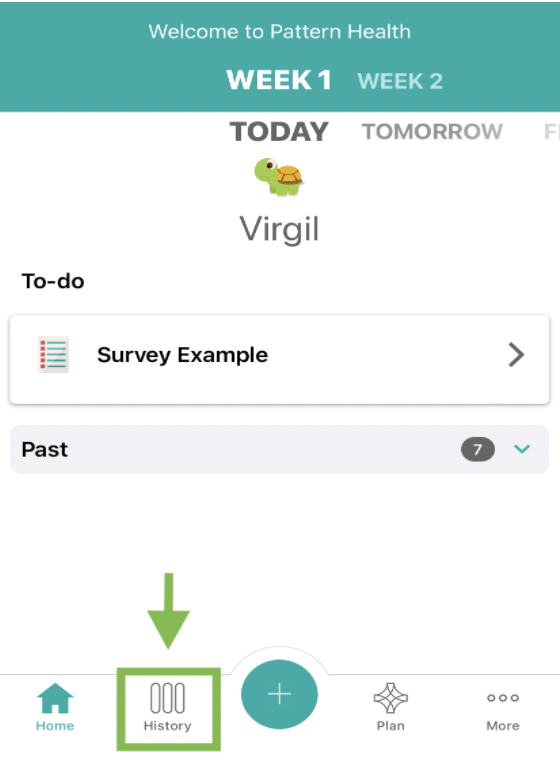 The main History screen will summarize each of your measurements. Keep in mind these will change based on the tasks associated with your pattern, so you may not see all of the measurements shown here or you may see more.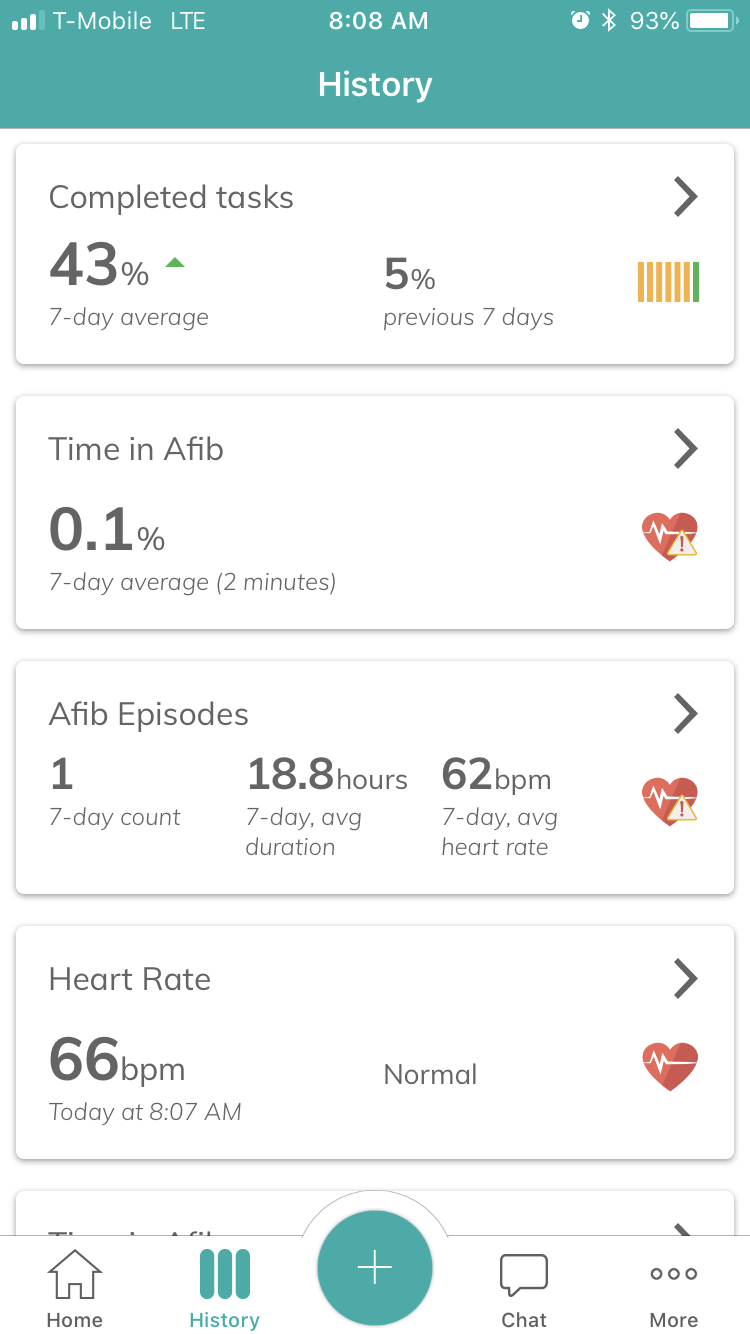 Simply click on any of the history summary cards on this screen to see additional details about your measurements.