To connect a Garmin device on behalf of a participant, start by viewing the participant's profile. Then, navigate to the Devices tab.
Scroll to the Garmin section of the page and click on Connect Garmin Account.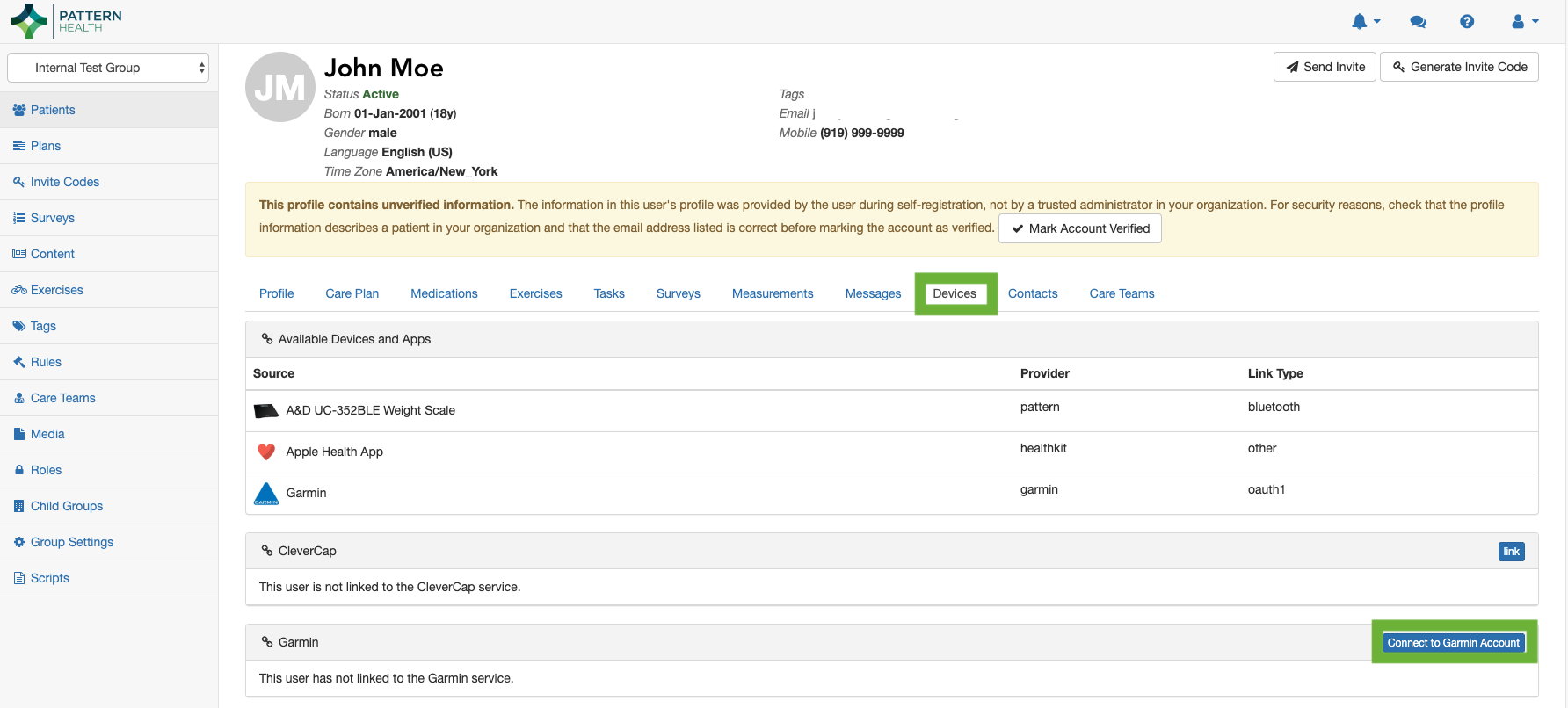 Once that button is clicked, it will change to Log in to Garmin in a new window.

Next, you will be directed to a Garmin log-in page where you can enter the patient's Garmin account.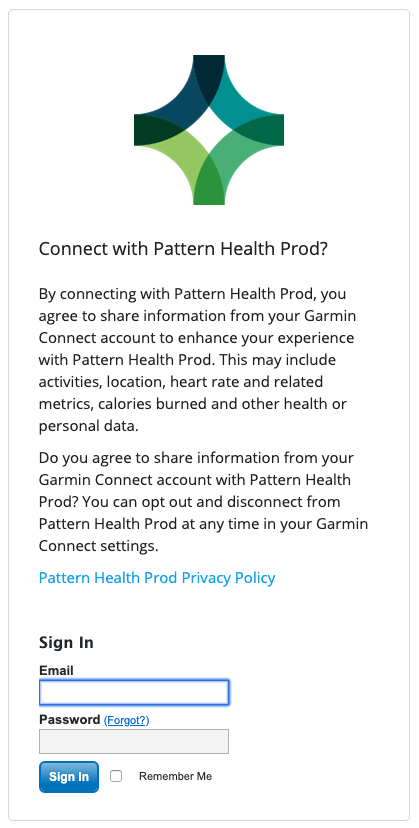 The last step is to allow Garmin to share the data with the Pattern app.
Once this is complete, the participant's Garmin device should be connected to the Pattern app.
Note that it might take some time for the initial data to sync.