At Pattern Health, we understand that you may share your phone with others, whether that be with your family or your friends. While you may lock your phone, if you have others using less personal apps on your device, and you do not want them to have access to your personal information in Pattern, you may wish to add additional security features by either adding a PIN code and/or using Touch ID to open Pattern.
To add additional security features, start from the Home screen and click on the More tab on the bottom panel.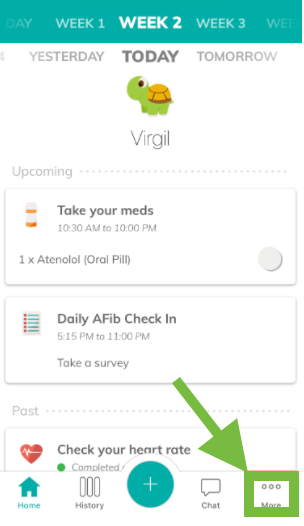 Once you are on the "More" screen, click on the "Security" item.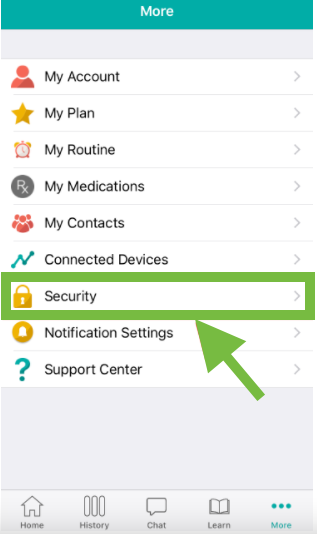 In the "Security" screen, tap on the "Create PIN code" button.
A new screen will ask you to enter a new (4-digit) PIN code. Enter any 4-digit PIN code of your choice.
You will then be asked to enter the same PIN code again. Re-enter your 4-digit PIN code in order to verify it.
Now, you have successfully added a PIN code. Next time, when you open up Pattern, you will be prompted to enter in your PIN code in order to get access to your personal information. You can also change your passcode anytime by tapping on the Change PIN code item on the Security screen.
----
If you would like to add another measure of security, you may also enable fingerprint authentication in order to open Pattern if that is a feature your device has.
To enable fingerprint recognition, toggle the Use Touch ID switch to the on position by tapping on it.
You will receive a pop-up message asking you to authenticate Touch ID unlocking for Pattern. In order to do this, lightly touch (DO NOT completely press down) the home button using the designated finger that you normally open your smartphone with.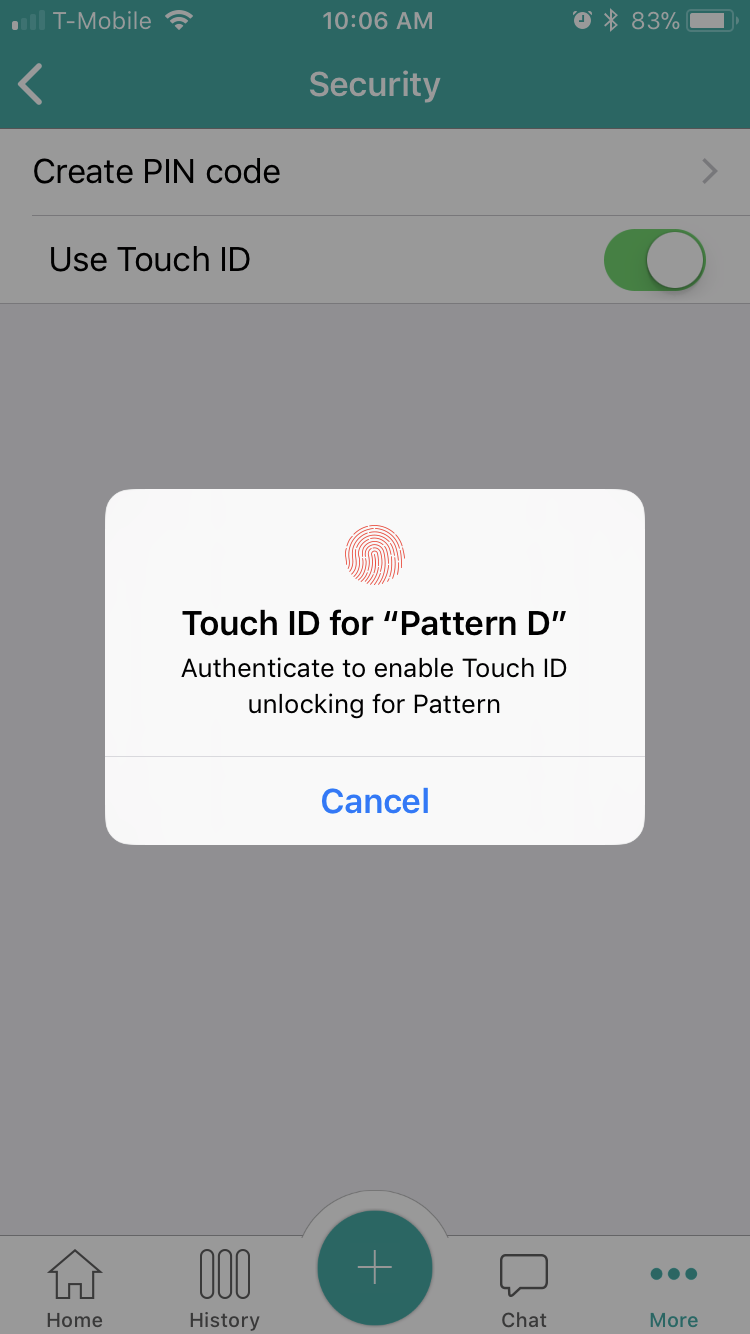 At this point, Touch ID has been enabled for Pattern. Congratulations! You have finished adding an extra measure of security for your stored, private information in Pattern.
Now, whenever you open Pattern, you will be prompted to either type in your 4-digit PIN code, or to use Touch ID by lightly touching your designated finger to the home button.
If you don't want to have these extra measures of security in the future, you can always remove your passcode by tapping on Remove PIN code item on the Security screen or by switching the Use Touch ID toggle off by tapping on it.